Phones
Nokia Lumia 510: Review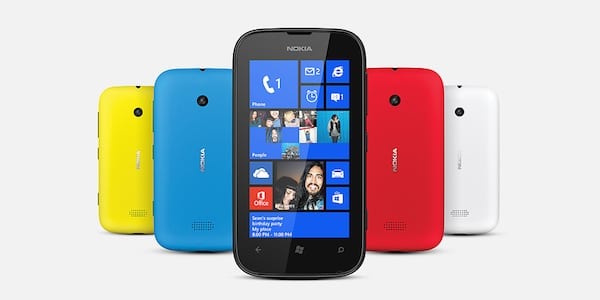 Nokia Lumia 510 is a smart phone entry-level from the design modern, available in five bright colors, characterized by rounded form and the by a large touch screen display by 4-inch with resolution 800×480 pixels and accelerometer.
As for the other specifications, has operating system Windows Phone 7.5, UMTS network with technology HSDPA, connectivity Wi-fi, Technology Bluetooth, integrated GPS, 5 mega pixel camera with geotagging, digital zoom and video films, and internal memory of 4 GB non-expandable.
Nokia Lumia 510: Design
The Nokia Lumia 510 is a modern smart phone that is characterized by its rounded forms and colors available, including black, yellow, white, red and blue. Then have a 4-inch capacitive touch screen display with a resolution of 800 × 480 pixels and can display 65 thousand colors. As for size, measuring 120.7 mm in height, 64.9 mm in width and 11.5 mm in thickness. The weight is 129 grams.
Nokia Lumia 510: Features and Functionality
The Nokia Lumia 510 is a smart phone which comes with a very colorful design, as well as ultra-thin, and a data sheet of all respect, although of course, there is the phone in front of a top of the range, and therefore, you can expect a high quality.
Starting right from the technical data, the Lumia 510 is a quadband GSM and UMTS capable of using, as a whole, the frequencies 850, 900, 1800, 1900 and 2100 MHz, and ensure, therefore, a good reception all over the world. As for surfing the Internet, is provided with the web browser HTM and Wi-Fi connectivity, browsing for free by connecting to a hotspot nearby.
Regarding transfer of data over the Internet, the Nokia Lumia 510 has the HSDPA, HSUPA, GPRS and EDGE. Finally, if you want to synchronize the data with those of other devices, you can use the USB port or Bluetooth wireless technology. The smart phone is based, then, on the Cortez A5 processor 800 Mhz, on just 256 MB of RAM and operating system Windows Phone 7.5 Mango.
As it can be immediately noted, is a medium-low range device that presents its own in the power of the processor and in the amount of RAMs its main weak point, as it is not able to ensure a rapid and fast browsing the Web and a multitasking efficient. To this must be added another negative element still do not address, namely the internal memory of only 4 GB that, among other things, is not expandable.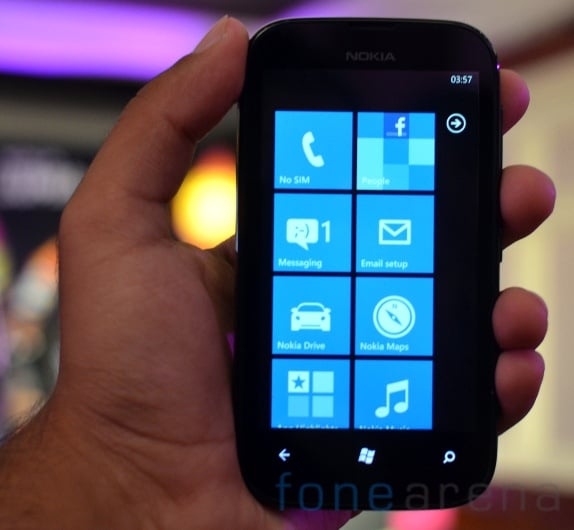 Apart from these early negative aspects which must, nevertheless, be considered in the media about his band, the Nokia Lumia 510 also offers some advantages. First of all, the design, thanks to the various eye-catching colors in which it is available and a touch screen display not bad, which indeed presents a resolution and size really noteworthy. There is also proximity sensor, accelerometer and light sensor.
The fact that it is based on Windows Phone operating system will also certainly please those who do not want to spend too much time to learn a new interface, but is more comfortable using it an already known. The now famous " tile " live tiles or allow it to be updated in real time about what is happening to our contacts and much more. Among other things, the smart phone mount the Office suite to easily manage all your documents as if you used the usual computer.
Speaking of multimedia, in particular, the photo, the Nokia Lumia 510 has a 5 mega pixel camera and with some features like geo-tagging and panoramic mode. Unfortunately, it lacks the flash, and you cannot make videos in HD. Absent also the front camera. As for the music department, there is a media player who supports audio and video files in many formats and a stereo FM radio with RDS function, with which you can immediately recognize radio stations. Do not miss the audio jack of 3.5 mm to be able to use your favorite headphones.
The internal memory of the Nokia Lumia 510 has already been discussed previously now you just have to mention the built-in GPS and 1300 mAh lithium-ion battery capable of providing a maximum range of 738.6 hours in standby mode or 8.4 hours of talk time. The package purchase, finally, includes charger, stereo headset, the Nokia connectivity cable and user manual.
Conclusion
The Nokia Lumia 510 is a smart phone to be medium-low, whose major flaws are definitely very low RAM and underpowered processor. The memory is not expandable and is not a photography department at most, which excludes the front-facing camera and HD video recording. The positives are a modern and colorful design, an updated operating system and Office suite comfortable.
Where to Buy Nokia Lumia 510
---

---

---
PROS : Internal memory, Wi-Fi and Bluetooth, Design, Operating System Version.
CONS :
Video Quality, Quantity RAM No front camera, Underpowered Processor, memory can not be expanded.
Product prices and availability are subject to change. Any price and availablility information displayed on Amazon at the time of purchase will apply to the purchase of any products.