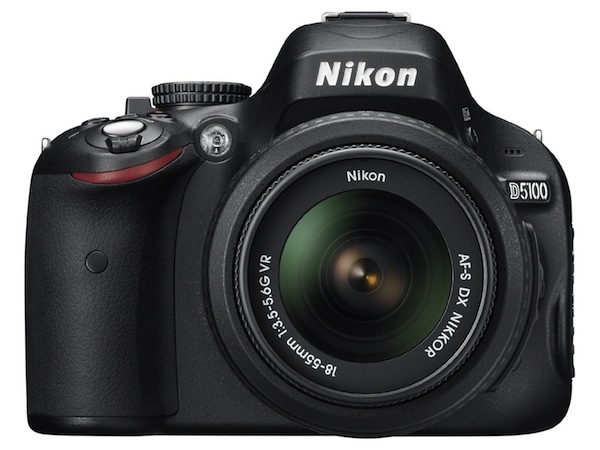 It is really difficult to define a Nikon D5100 entry-level SLR, but it is not! Indeed, it has features and specifications that we could find, before its launch on the market of semi-professional models. It is probably the entry-level, more expensive category, although not by much.
For this, we can safely say that the Nikon D5100 has set new standards in this class of cameras. Heart of the Nikon D5100 is the CMOS image sensor 16.2 mega pixel DX-format well able to capture photos of high definition and quality. A support, the processing engine EXPEED 2, able to optimize the technologies, offering higher performance.
Another element that makes this camera a flexible instrument and practical is the vari-angle LCD monitor 3-inch size from approximately 921,000 dots and a wide viewing angle. It allows you to frame the best scene and is bright and readable even in bright sunlight. In addition, its mobility ensures the photographer to always be able to frame the scene, even from positions really awkward and unusual.
For example, you can shoot without problems even over the heads of a crowd who is in front of us. It can also be oriented to be read to or with the self-timer. Obviously, it is equipped with Live View mode. The required sensitivity is guaranteed by the possibility to adjust the ISO between 100 and 6,400, extendable up to 25600 with the setting Hi2. This allows you to shoot with quickly and with minimal noise even at high ISO values, as we will point out later. Excellent opportunity to take pictures with the Nikon D5100 even in case of low ambient light.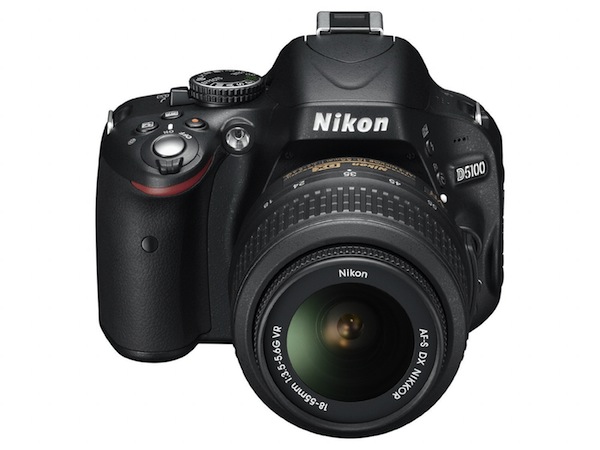 Nikon D5100: Performance
Briefly, the excellent build quality of the Nikon D5100, there's bound to report its ability to capture movies with Full HD resolution, which only in the latest models of its Nikon SLR has integrated. To start recording you have to push a dedicated command, next to the shutter button. When shooting movies, you can use the auto focus, and you can activate and use some special effects.
There is also an input for the use of an external microphone, and it is possible to capture sequences 30, 25 and 24 frames per second. The Nikon D5100 is equipped with a 11-point auto focus system, precise, fast and effective even in critical situations. There is also a mode that allows you to follow a moving subject and keep it in focus. The snap in sequence can be up to the speed of four frames per second.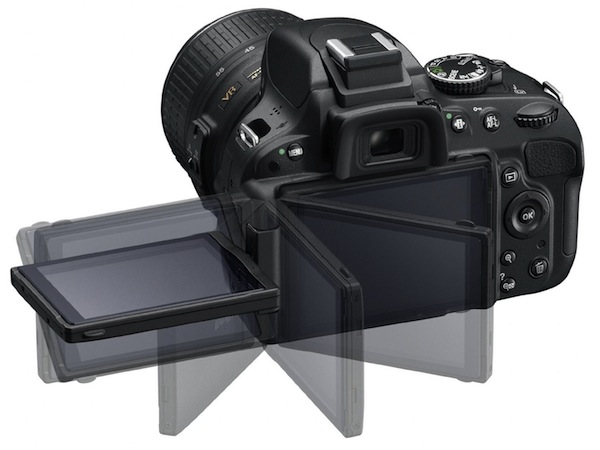 Interesting opportunity to use and apply to movies and photos some special effects such as Color Sketch, Miniature effect, Night Vision and Selective Color. This allows you to leave unchanged up to three colors of your choice and transform black and white the rest of the image. Imaging mode HDR (High Dynamic Range) allows you to automatically capture two images with a single press on the shutter button. The two pictures are saved with different specifications and merged to obtain one with the correct exposure for both the areas of light, and for those in the shade.
There are many functions of refinishing in the room that the Nikon D5100 provides the photographer. They allow you to fix and enhance photos and apply changes as perspective distortion, attenuation of focus and Color Outline (which transforms an image into a drawing).
These functions, as all the settings on the camera, can be managed using a convenient and easy menu system that allows anyone, even those approaching for the first time to photography, handle with due immediacy every possible parameter and aspect Taken.
Nikon D5100: Conclusion
The Nikon D5100 is an important step forward in the history of SLR cameras. Make available, in an entry-level price, features and qualities typical of more expensive models and semi-professional. Just think of the 16 mega pixel sensor and, above all, the high quality in the images it captures.
Their definition is very high, the colors clear and realistic, something that will please those who usually achieve both large prints or wish to enlarge details from the scene captured. The Nikon D5100 also guarantees to always return home with images without or with very little noise.
Obviously, this value increases with increasing ISO sensitivity, but always remains within limits more than acceptable and among the absolute best in its class. Suffice it to say that even if you turn the function Hi2 and shooting at ISO 12,800.
The images are still acceptable though, to a value so high, begins to be seen a little noise. The ease of use and flexibility, starting by the excellent swiveling display, make the Nikon D5100 to everyone and allow you to capture any kind of photos in every possible shooting condition.
You should not also forget the wide range of optics and accessories made from the vast catalog full availability Nikon. It costs more than other entry-level SLR, but it's so good to be really hard to find fault. Perhaps, modeled semi-professional cameras, we would only be able to customize most favorite buttons to instantly create the most-used features from the individual photographer.
Where to Buy Nikon D5100
---

---
PROS : Image quality, features and specifications semiprofessional.
CONS :
We would have preferred a greater customization of the buttons.