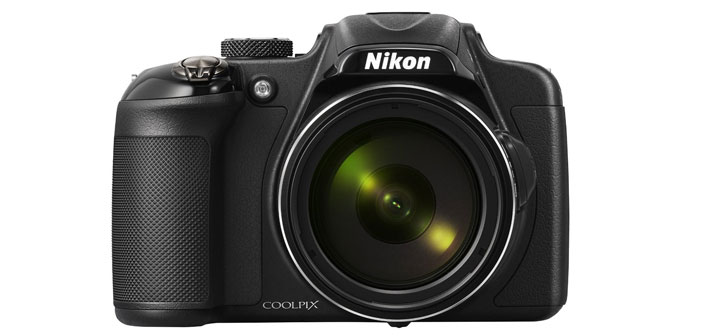 Nikon COOLPIX P600 Digital Camera is a type of bridge has an ergonomic body with comfortable grip, and advanced features like full manual controls, integrated Wi-Fi connectivity, an outstanding 60x optical zoom and a vari-angle LCD display 7.5 cm and with a resolution of 921,000 points.
Other specs include a 16 megapixel backlit CMOS sensor, the feature Optical VR advanced movie recording Full HD video, an electronic viewfinder, shooting n sequence at high speed, automatic HDR mode, practice mode dial Thus, macro shooting and the ability to recharge the battery via the USB port of your computer.
Nikon COOLPIX P600: Design
The Nikon COOLPIX P600 is a compact digital camera-type bridge, which has a comfortable side handle and a design very similar to that of a simple reflex. On the back is a TFT LCD display 3-inch vari-angle, with wide viewing angle, anti-reflection coating, brightness adjustment and characterized by a resolution of 921,000 dots. The camera also has an electronic viewfinder by about 0.5 cm and 201,000 points. The size of the camera, finally, are 125 mm wide, 85 mm high and 106.5 mm of thickness. It weighs 565 grams, including battery and memory card.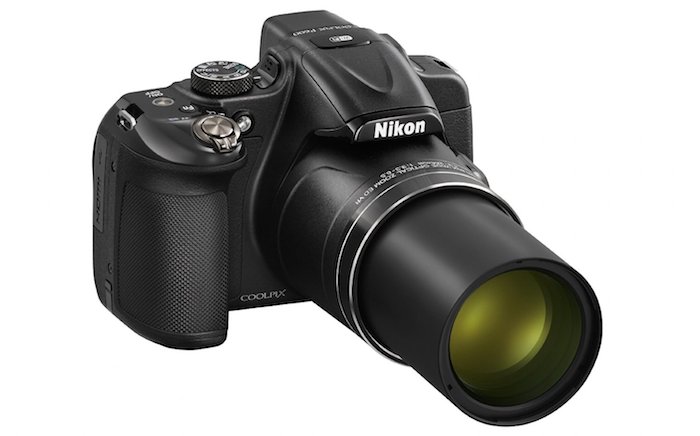 Nikon COOLPIX P600: Features and Functionality
In February of this year, the manufacturer Nikon has introduced two new compact digital camera type of " bridge ", including the Nikon COOLPIX P600 features a sturdy and handy camera body, with a comfortable grip, and a card technique all over, starting with the superzoom, via Wi-Fi and ending with the powerful lens, with among many other features that will attract the attention of photographers.
With regard to the technical data, this camera is equipped with a CMOS image sensor and backlit high-sensitivity 1/2 inches and with an effective resolution of 16.1 megapixels, which provides excellent noise reduction and provides details sharper and more accurate even in low-light conditions.
As for the optics, there is a Nikkor lens consists of 16 elements in 11 groups, including 4 ED lenses and 1 super ED, with an excursion Focal equal to 4. 0.3-258 and equivalent to 24-1440 mm in the traditional format 35mm focal length to aperture F3.3-6.5 and an outstanding 60x optical zoom supported by the digital up to 4x.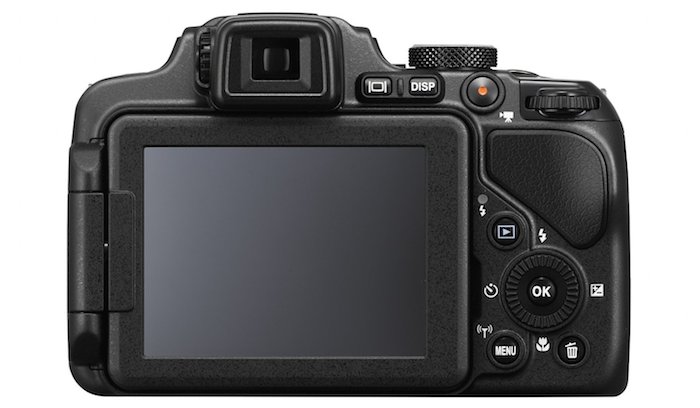 As regards, features and functionality, the first element to be immediately put out of the Nikon COOLPIX P600, as well as the majority of the bridge, are the manual controls, which then represent the main reason for choosing a camera like that and not a simple compact. The P600 has the complete control of all the settings using the PSAM mode, a customizable function button, and the practice mode dial.
Another key feature is the system of lens-shift vibration reduction, which ensures sharp images in any lighting situation and also with the zoom at maximum power. The machine is also equipped with the EXPEED C2, a system of image processing, particularly rapid that offers excellent performance. It must also emphasize the LCD display very high resolution but, above all, Vari-angle, allowing you to take pictures and shoot very special, and the electronic viewfinder, which together provide a spectacular shot.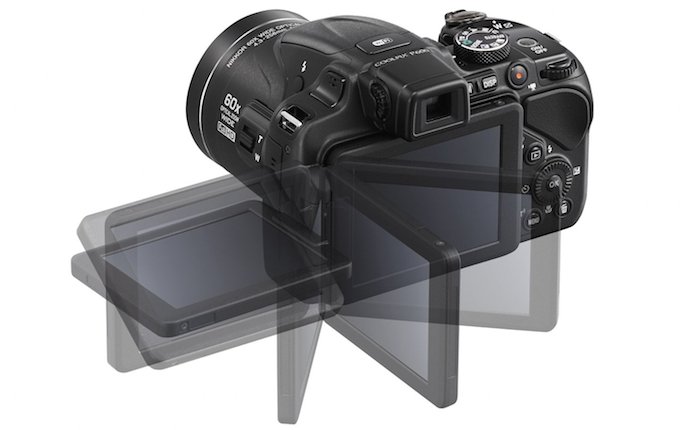 As for movies achievable with Nikon COOLPIX P600 their quality is really great as it reaches a maximum resolution of 1920×1080, then Full HD, and you can switch between NTSC (60i/30p) and PAL (50i/25P). Other features of the camera include macro shooting, continuous shooting at high speed, 21 Ways of science, automatic HDR mode, the simplified view, the retouch menu fast battery charging via USB, the built-in flash-type pop-up, a sensitivity up to ISO 12,800 and, finally, the Wi-Fi connectivity.
You can easily share photos and videos with other devices and the Web How to connect to the PC. The camera is equipped with a USB port and HDMI output. The internal memory is 56 MB, but is expandable via Secure Digital, SDHC, or SDXC new, and the battery provides up to 330 shots or 1 hours and 20 minutes of video footage. Finally, the purchase package includes the lithium battery, charger, USB cable, strap and lens cap.
Conclusion
Like any bridge, the Nikon COOLPIX P600, you cannot  consider the levels of a DSLR, while very remembering in design, but is very close, at least in terms of functionality and possibility of manual intervention on the various settings. Stand the superzoom, the very broad objective, the Wi-Fi connectivity, the high-speed shooting, full manual controls, and the ultra high-resolution vari-angle, Full HD movies and high-speed USB charging. The only real flaw of this camera is the lack of support for the RAW format, shame really.
Where to Buy Nikon COOLPIX P600?
---

---

---
62%
PROS : OPTICAL ZOOM; Manual controls; USB charging at high speed; Display resolution; Full HD video footage; Viewfinder; Vari-angle LCD; Optical VR advanced.
CONS :
No support for the RAW format.[/notification]
Product prices and availability are subject to change. Any price and availablility information displayed on Amazon at the time of purchase will apply to the purchase of any products.