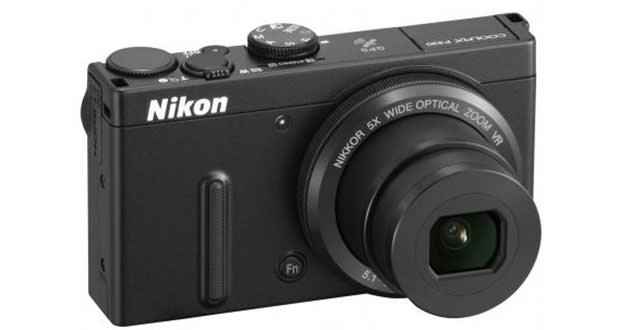 The Nikon COOLPIX P330 is a compact digital camera of high quality and with particularly interesting characteristics, such as support for the RAW format, the GPS system, the display 3-inch LCD with 921,000 dots resolution, Full HD movies, the recovery sequentially at high speed and manual controls, usually present only on SLR cameras.
Other specifications include a 12 megapixel sensor, Auto HDR mode, the Wi-Fi compatibility via optional dongle, the system of lens-shift vibration reduction, customizable function button, panoramic photos, the 3D shooting mode and the engine image processing EXPEED C2.
Nikon COOLPIX P330: Design
The Nikon COOLPIX P330 is a compact digital camera designed especially sober, available in white and black and features square corners and a convenient ring for manual controls at the top. On the back stands out its 3-inch TFT LCD display with adjustable exceptional resolution of 921,000 dots. The size of the camera, finally, are 103 mm in width, 58.3 mm in height and 32 mm in thickness. It weighs 200 grams including battery and memory card.
Nikon COOLPIX P330: Features and Capabilities
The Nikon COOLPIX P330 is one of the newer compact digital cameras made by the manufacturer. It is an advanced compact, which presents discrete improvements compared to the previous model, namely the Nikon Coolpix P300, first of all, a larger sensor and a zoom slightly more powerful.
Starting right from the technical data, this camera is equipped with a CMOS image sensor BSI backlit 1/12.76 inch and 12.2-megapixel resolution and total effective resolution. This type of sensor, larger than average, receives a greater amount of light, failing to provide clear shots with any lighting.
As for the optics, the Nikon COOLPIX P330 features a Nikkor lens that has a focal equivalent to 5.1 to 25.5, equivalent to 24-120 mm on a traditional 35 mm, focal length and aperture equal to f1. 8-f5.6. As regards, the ability to shoot subjects in the distance, the camera has a 5x optical zoom and a digital zoom up to 2x.
Speaking now of features, the P330 is a compact camera particular, much more advanced than the average compact available. The first element to highlight is the ability to operate manually on all the settings to get exactly the result you want. It also has to support the RAW format, with the option to switch to this format by simply pressing a button, without having to go to select it from within the menu.
Another key feature of the Nikon COOLPIX P330 system lens-shift vibration reduction advanced, which ensures sharp images in any lighting situation and even with the zoom at maximum power. One feature that is appearing recently on various cameras is the built-in GPS, which allows you to geotag photos or record the routes. As for the movies, their quality is really good since they will reach a maximum resolution of 1,920 x 1,080, then Full HD, 50, 30 or 25 fps, also you can also use the optical zoom and continue to take pictures during shooting.
Prejudice to the photos, there are many modes and settings available, such as landscape mode, horizontal and vertical shooting mode in 3D and high-speed shooting, thanks to which you can shoot up to 10 images at full resolution at 10 fps or up to 30 full resolution images at 1 fps.
Other features offered by Nikon COOLPIX P330 include manual focus, even with subject tracking, the latter important when the subject is moving, the 20 scene modes, the processor EXPEED C2, the retouch menu and how HDR car, which takes two images with different exposures and combining to produce an image with a wide dynamic range and gradation of colors richer.
Interesting, then, the function button can be customized with the preferred option. There are, of course, the built-in flash, high sensitivity up to 12,800 ISO, exposure control, macro mode and the mode dial with manual exposure mode P / S / A / M and user mode. The camera also features compatibility with wireless connectivity via Wi-Fi dongle optional.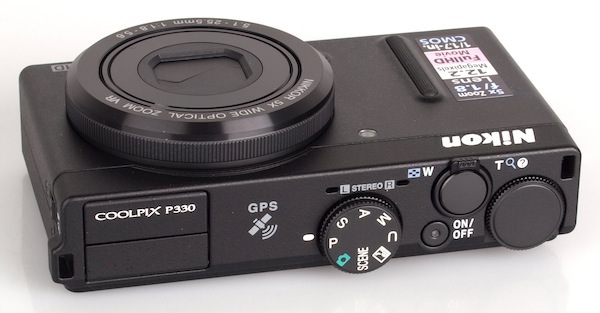 With regard to connections with other devices, the Nikon COOLPIX P330 is equipped with audio / video output, USB port and also the HDMI connector, you can connect the camera to any other device. The integrated lithium battery, finally, allows you to make up to 200 shots and is fully recharged in 4 hours and 30 minutes.
Regarding the storage capacity, the camera does not have a particularly high memory, only 15 MB, but it's expandable via Secure Digital, SDHC or SDXC new. Finally, the purchase package includes the lithium battery, charger, USB cable, the audio / video cable, strap and CD-ROM with the software ViewNX2.
Conclusion
Not very aesthetically appealing, the Nikon COOLPIX P330 is a rather advanced compact that gives the user much more than a normal compact. Among these, the manual controls with convenient ring, support for RAW format, a sensor larger than average, GPS, high-speed shooting, an HDMI port and Full HD movies.
Where to Buy Nikon COOLPIX P330
---

---
PROS : GPS, Full HD movies, Hand Controls, 3D shooting mode, RAW format support, automatic HDR mode, HDMI output, Wi-Fi compatibility, Panoramic photos, Lens-shift Vibration Reduction; Function button customizable size and display resolution.
CONS :
No viewfinder.
Product prices and availability are subject to change. Any price and availablility information displayed on Amazon at the time of purchase will apply to the purchase of any products.