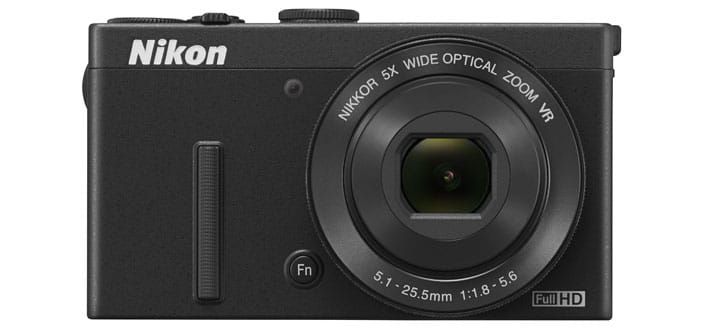 Nikon Coolpix P340 is a 12 megapixel compact camera for advanced users, with bright lens f / 1.8, Wi-Fi and Full HD video.
The field of the advanced compact camera is experiencing a new youth in recent years, with many producers continue to offer increasingly attractive pocket models. The last proposal in this segment is the Nikon Coolpix P340, a camera, with its sensor size increased, its bright lens and his deep layout of controls, is clearly designed to target the more experienced photographers in search of an instrument of limited size to be attached to its reflex for the use of all days.
Nikon Coolpix P340: Technical Characteristics
The sensor of the Nikon Coolpix P340 is equipped with a CMOS 12-megapixel resolution and features a diagonal 1 / 1.7 inch. A sensor, therefore, larger than those usually equipped compact by (1 / 2.3 " ), although not as much what you can find in some recent models of great success (and higher cost) such as, for example, the Sony RX100 M II, which reaches even a diagonal of 1″. The result is a better light collection and less digital noise in the shots.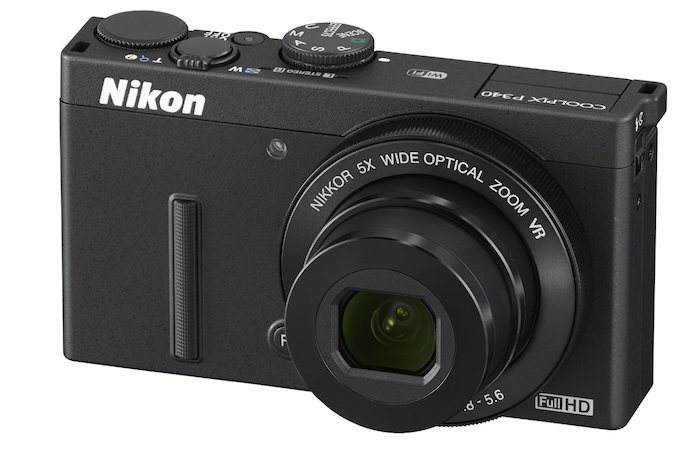 The goal is equally ambitious: 5x stabilized zoom starting from a wide angle of 24 mm, with an excellent maximum aperture of f/1.8, up to a telephoto of 120 mm, which unfortunately is much less bright: only f/5.6. Have at least one aperture stops in more reach at full zoom and f/4.0 would be very useful to better remove the backgrounds in the portraits' shoulders and face, " but overall the lens attached to Nikon in this compact is certainly worthy of note.
The rest of the specification includes a 1080p video mode (but limited to 25/30 fps) With optional high frame rates at reduced resolution up to 120 fps, a burst of 8 fps for up to 10 consecutive images and a mode macro with focus only 2 cm from the lens.
Aboard the Nikon Coolpix P340 is also an antenna Wi-Fi for connecting to mobile devices, while it is absent the GPS module: the data on geotagging must therefore be acquired from your tablet or smartphone. Excellent, finally, is the inclusion of a built-in neutral density filter, which allows you to use the maximum aperture of f/1.8 even in bright light.
Nikon Coolpix P340: Design and Usability
The design and controls of the Nikon Coolpix 340 are its most interesting aspect. The machine is very compact (103 x 58 x 32 mm per 194 g. body weight) and built with good materials, durable and pleasant to the touch. Despite being fairly square, this camera provides a sufficient grip and is comfortable to use with one hand.
On the back, there is a nice 3″ display diagonal and 921,000 points, well clear and visible (although quite prone to reflections in sunlight), surrounded by the controls, which are very abundant and very well prepared for a car of this category.
There are even three rings of control (a rear, a top and a front placed around the lens barrel), which allow to have a user experience very similar to that of a reflex, with great ease in adjusting the values exposure fundamental (time, aperture and compensation). It is appreciated even the addition of a programmable fn key, even if the positioning is not happy: It is located in the front of the machine, under the lens, and is not immediate to reach.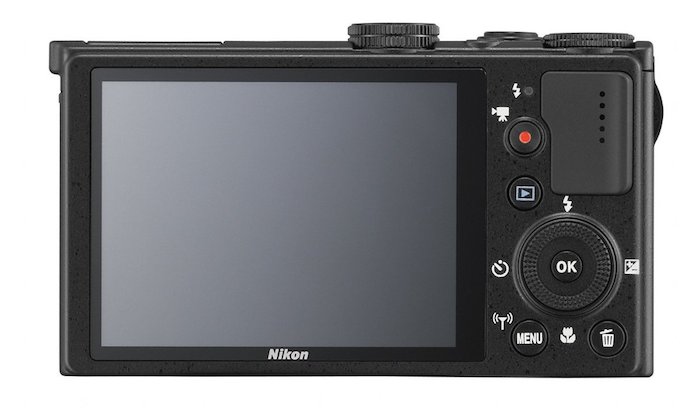 This absence is notable, for a machine of this ambition is a communication port for attaching any electronic viewfinder, which would have made far more profound usability. More detail negative is the battery life, which amounts to an average of only 220 shots: in the case of heavy use, you will probably need a recharge in half a day. Nikon has also decided not to include in the package a conventional charger. The charging takes place, in-camera so you cannot load a part of a second battery, always keep ready for replacement, while you are using the camera.
Performance and Image Quality
The performance of the Nikon Coolpix P340 is good for a compact. Ignition occurs in about one second. The zoom mechanism is quick and relatively quiet (you can also set the focal traditional fixed as 24, 28, 35 mm. and so on), and navigating the menus, although not lightning, it is more appropriate for a car of this category.
Even the making of kelp is good: in wide-angle and with good light, the AF is very fast acquisition of subjects and, even with the use of a telephoto or in dark environments, the performance is sufficient, although less snappy.
The reactivity in the shot is satisfactory, with the shutter that is never waiting too and a good gust to 8 fps, but is limited to 10 consecutive shots and freezes the machine for several seconds in the next step of writing to SD card. Also interesting are the ultra-fast shooting mode at 60 fps and 120: the latter employ an electronic shutter and significantly reduce the resolution and image quality, but they can help to capture expressions and movements really special.

The framework is completed by a general image quality of which, as regards the field of compact pocket, is very good. Pictures taken by Nikon Coolpix P340 are medium well exposed and colorful, with an automatic white balance quite reliable and a good dynamic range. ISO base values ​​(80 to 400), although the detail is very good, showing a decent optical performance of the lens, quite sharp throughout its zoom range.
Exceeded ISO 400, digital noise begins to become more and more present, but the image quality is pretty good and certainly higher than the average compact. Movies are not the strong point of this camera (as the absence of a 1080p60 mode), but still offer a decent quality in terms of both video and audio, on the whole, can be used with satisfaction, provided that you have moderate expectations.
Conclusions
The Nikon Coolpix P340 is a premium compact camera very interesting. Its picture quality is definitely higher than the average pocket camera and although not reaching the top of its category (dominated by the firmly Sony RX100 and other models with sensor 1″ ), manages to offer very satisfactory. The real highlight of this Coolpix is the control system, which, thanks to the presence of as many as 3 rings, it is deep and very customizable, offering an experience of shooting that will surely be appreciated by the more experienced photographers.
The picture would have been more complete with the addition of an electronic viewfinder or a port for connecting external accessories, and more brightness in tele position would certainly have made it more interesting to the target, but overall the Nikon Coolpix P340 is a valid compact and peculiar quality, which is worth the price of $349 for anyone looking for these features in a super-compact tool.
PROS : Compact and functional design, Good image quality, Excellent level of command, bright lens f / 1.8, ND filter integrated Wi-Fi.
CONS :
Maximum aperture at the telephoto position only f / 5.6, Limited battery life, Charging in-camera, Absent the GPS, Usability complicated for beginners.