Guide
Laser Printer: The Best to Buy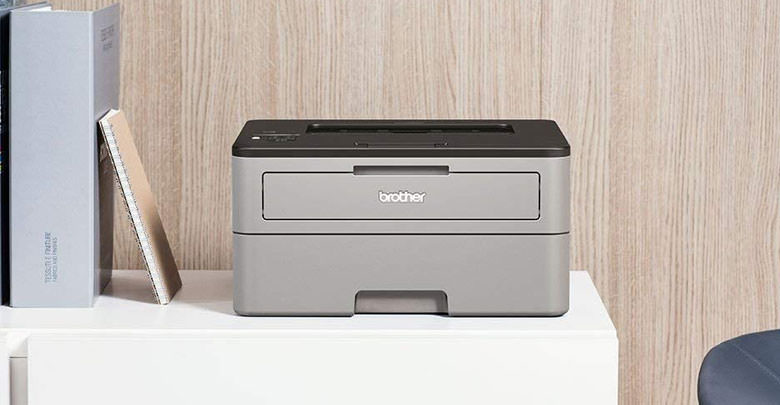 Printers are now present in most of our homes and offices, and it seems to us centuries have passed since printing was exclusive to printers and was written by typewriters. But now, with printers within everyone's reach, this operation has become easy and cheap.
In this particular guide, we will help you choose a laser printer. Home customers have long been prohibited from laser printers due to high purchase costs. Still, fortunately, the cost of printers has dropped so much over the years that monochrome laser printers are now priced similarly to inkjet printers.
Laser printer: How to choose it
Consumers often choose Laser printers for two main characteristics: the high printing speed (high number of pages per minute) and the meager cost per printed page. In short, a laser printer is fast and economical, both in the selling price and maintenance.
Home customers have long been prohibited from laser printers due to high purchase costs. Still, fortunately, the cost of printers has dropped so much over the years that monochrome laser printers are now priced similarly to inkjet printers.
Below we have collected and thoroughly explained the main features you must focus on before purchasing a WiFi laser printer. Knowing these features means understanding what you intend to buy and your needs. Furthermore, mastering these features means finding the best printer for you at the best price!
LED or Laser
LED printers are an evolution of laser printers. LEDs have been used to illuminate the pages because they reduce the moving parts and make printers even faster and more compact. However, the resolution of LED printers is currently slightly lower than canonical laser ones. In any case, even the classic laser printers remain fast and reliable.
Color or monochrome laser printer
As we explained in our guide dedicated to the multifunction laser printer, it depends on your needs and finances. Unfortunately, color laser printers remain quite expensive today.
Furthermore, as we wrote in the introduction, laser printers are unsuitable for printing photos (even if they have made significant progress). They are especially successful in document printing. So if you don't have any particular needs, we recommend saving with a monochrome printer.
Printer only or Multifunction
A multifunction printer is generally more convenient than a simple printer because the output device (printer) is coupled with a scanner's input device. Thus, they are called "All-in-One" and often have a fairly compact size that saves space. In addition, an MFP usually allows you to make photocopies quickly and, in some cases, even allows you to send faxes. In short, useful both at home and in the office!
Connectivity and Ports
Focusing on a WiFi model may be unnecessary if you connect your new printer only via USB. The reverse is true if you want more flexibility in placing and using your new printer.
In general, we always recommend purchasing a WiFi printer so that you can connect it to the home network and print from all the devices connected to it (desktop PC, laptops, tablets, and smartphones).
Some printers also support WiFi Direct to connect devices without routers acting as intermediaries or NFC to communicate with tablets or smartphones placed close to the device.
Some models support Internet printing and often support Apple and Google's convenient cloud technologies (Airprint and Cloud Print).
The most common ports on printers are usually USB and LAN for wired network connection. Some printers have additional USB ports and memory card slots for printing directly from memory sticks and cards.
Toner Cost
Toner is to laser printers, as cartridges are to inkjet printers. In both cases, it is worth checking the cost of consumables before purchasing the printer. In this regard, we have already suggested the best printers with compatible cartridges and toners, but in general, it is quite easy to find them with a simple Google search.
It is useless to save a few tens of euros on the printer if we then have to spend a lot on the new toner, so before buying, it is better to evaluate the cost of the consumables, and if you want to save as much as possible check, the availability of super-cheap compatible toners that make you collapse further the cost per printed page (but often allow to have prints of the same quality as those made with original toners).
Operating System Compatibility
The printer you choose must be compatible with your operating system. Generally, if you have Windows, it is challenging to have problems. Compatibility deserves more attention if you have a Mac or a computer with Linux. You risk having difficulty operating the product or using certain features.
---
The laser printers we recommend
As you can see, recommending a laser printer is not easy, but here are three excellent models that will make many users happy.
Product prices and availability are subject to change. Any price and availablility information displayed on Amazon at the time of purchase will apply to the purchase of any products.