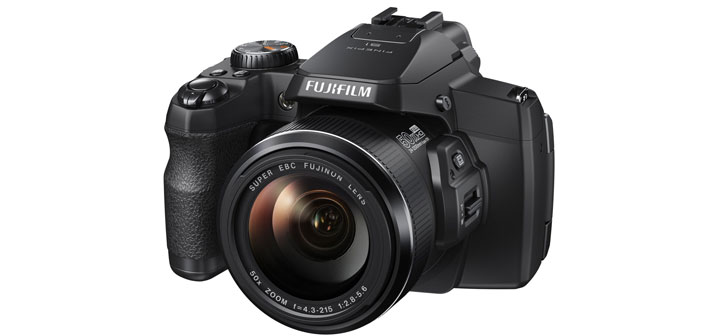 Fujifilm FinePix S1 is a new superzoom with an impressive 50x zoom lens, advanced video features and a weather-resistant body. With its new FinePix S1, Fujifilm launches a superzoom with advanced features and somewhat ambitious, starting with the price: This machine is available to approximately 450 Euros, not just for a compact. The qualities put on the plate are interesting: in addition to the impressive zoom lens has a weather sealed body (and resistant to rain, dust and atmospheric effects), and a video mode that can record 1080p Full HD movies at 60 frames per second, with an option to " high speed " of up to 480fps even.
Fujifilm FinePix S1: Design
The Fujifilm FinePix S1 employs a 16 megapixel sensor and 1/2.3 " diagonal, so as rather small physical size. It is a compromise necessitated by that, of course, is the absolute star in this camera: the lens with an impressive 50x zoom range (24mm to 1200mm, ie from true wide-angle to ultra-telephoto). The maximum aperture is, respectively, of f/2.8 and f/5.6, pretty good for a lens so extreme.
The objective is supported by an optical stabilizer 5-axis, which makes possible of the use of longer focal thrusts reducing the impact of vibration. The rear LCD panel is divided and provides 920,000 points, the same resolution which is also equipped with a small electronic viewfinder. The flurry of this camera is 10fps.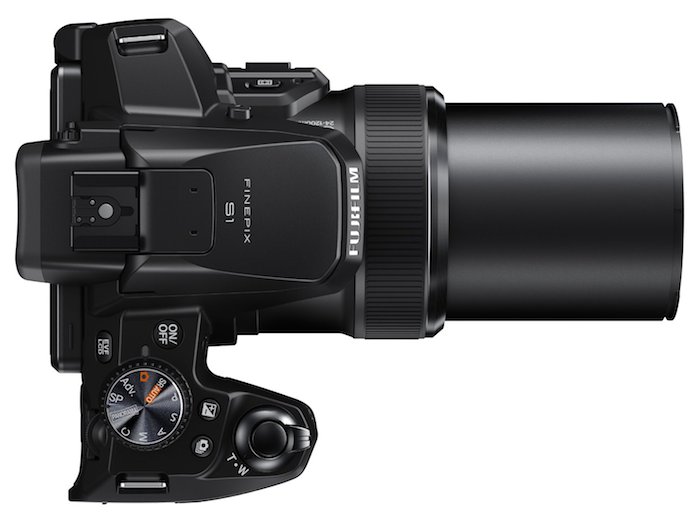 Rounding out the technical details, the aforementioned video mode, which let's captures video up to 1080p60 format and, through a series of options for low resolution goes up to 480 fps for the creation of interesting slow-motion effects. The Wi-Fi is built-in and allows you to transfer pictures taken or even control the camera remotely (through the appropriate app).
The body of the Fujifilm FinePix S1 is very well done: the materials are of high quality and offer a pleasant feeling rubberized handle. The feeling of strength is very good for a camera in this category, and the sealing allows you to shoot without worries even in difficult conditions such as tools, for example, under a light rain or at the beach with windy conditions.
Also the ergonomices are good, with a generous grip that allows for a very firm grip. The prices to pay for such qualities are size, abundant even for a superzoom. The FinePix S1 does not differ much smaller encumbrance of SLR on the market, and is certainly more substantial than many mirrorless: dimensions are 133.1 × 90.9 × 110.3 mm and its weight amounts to 680g.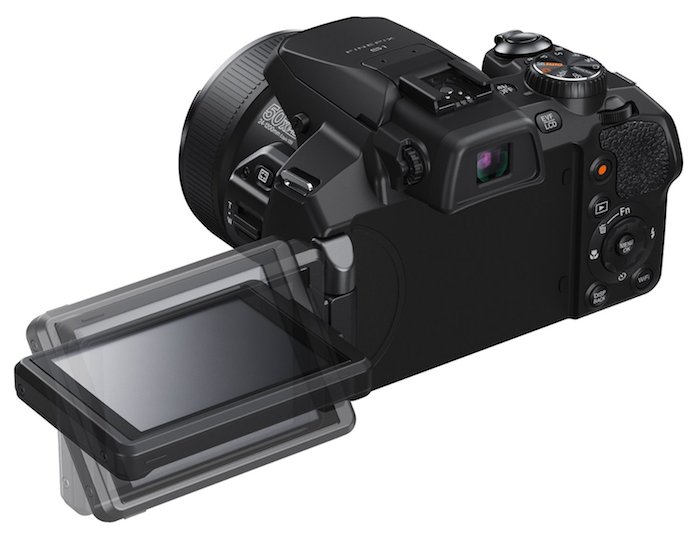 The layout of the controls is still quite logical and makes every button easily accessible. A very interesting feature is activated by the button located on the lens barrel: smashing and pressing the zoom ring, you can preset the desired zoom level, which will set itself automatically as soon as it is released. It is a very useful feature and allows you to find your subjects with ease (a task not always easy when you work with such extreme telephoto).
Fujifilm FinePix S1: Features and Functionality
In terms of convenience and speed for general use, the Fujifilm FinePix S1 does not disappoint: the ignition timing are much faster, the autofocus is responsive and accurate enough and the wait between shots and the other is never excessive. It is interesting to 10fps burst, which, in combination with the remote from 1,200mm, allows you to capture images truly remarkable, moving closer to the subject, and it freezing the motion.
Too bad the buffer tends to fill up very quickly after just 5 or 6 shots the machine is " frozen " to write to the SD card. The qualities of the lens does not end with just the zoom range: even the macro function is quite efficient. The minimum focusing distance is just 1cm, then this machine can realize close-up images of a certain impact.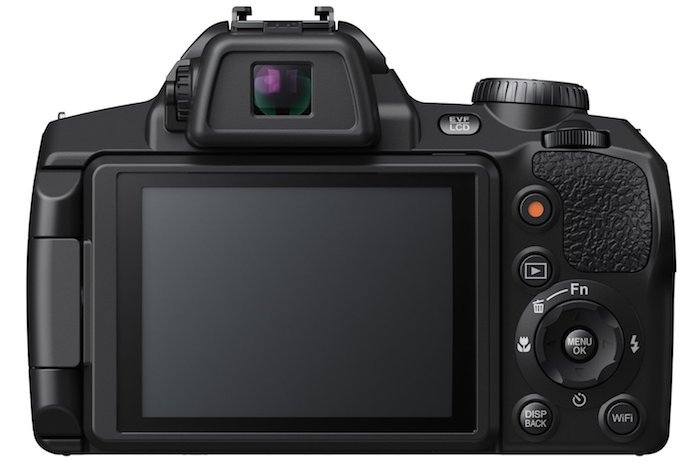 Unfortunately, usability is slightly compromised by the LCD screen and electronic viewfinder, which are of sufficient quality only. The first is quite defined but very subject to reflections of sunlight, while the second is rather small and does not offer a pleasing image. Moreover, it lacks the proximity sensor: To switch between the LCD and the viewfinder is necessary to press the dedicated button, which slows you down a bit operation. The image quality expressed by Fujifilm FinePix S1 is typical of a superzoom with sensor so small, that is to say, that it does not shine particularly.
Looking at a 100% 16-megapixel files, you may notice a certain amount of noise even at ISO 100 the basis of the threshold, with details already compromised. For a classic use of the monitor, and social networks the shots are more than adequate, because the color values ​​and exposure are good for a car of this category.
Really very interesting is the video mode. The footage captured at 1080p and 60fps are of excellent quality, well-defined, with a pleasant smoothness, thanks to the good performance of the stabilizer, which contains a duty jerky. During the filming, you can also take advantage of the entire range of zoom, which allows you to get closer to subjects in a discreet and effective.
In addition, the Fujifilm FinePix S1 incorporates several high speed video mode, which compromise resolution but go up to 480 fps, thus enabling to create impressive movies in slow motion. In combination with the extreme telephoto, for example, can shoot slow animals far away, such as birds in flight, and more, a feature that will be appreciated by lovers of nature.
Conclusion
Fujifilm FinePix S1 is a superzoom the characteristics of extremes. On the one hand, the dimensions are plentiful. The price is not particularly low, and the image quality suffers in comparison to that of cameras with a sensor diagonal. On the other hand, this machine offers an incredible zoom range from 24mm to 1200mm and can rely on a camera body resistant to weathering, which enables carefree shooting in even the most adventurous, a gift very rare in this segment.
Really great is the video function, which not only offers a 1080p60 mode, but also a number of options " high speed " up to 480fps, allowing, in combination with the extreme telephoto lens to shoot a great impact. For its unique features, the Fujifilm FinePix S1 is a very attractive camera for anyone who wants a digital factotum practical and sturdy and does not feel the weight of too much image quality under the best stand.
Where to Buy Fujifilm FinePix S1?
---

---

---
PROS : Outstanding 50x zoom, good construction and ergonomics, resistant to rain, 60fps 1080p video (with optional " high speed " up to 480fps), very good macro capability.
CONS :
Images unclean even at ISO 100, cumbersome even for a superzoom, autonomy is not excellent, just usable electronic viewfinder.
Product prices and availability are subject to change. Any price and availablility information displayed on Amazon at the time of purchase will apply to the purchase of any products.