Guide
Color Laser Printer: Which One to Buy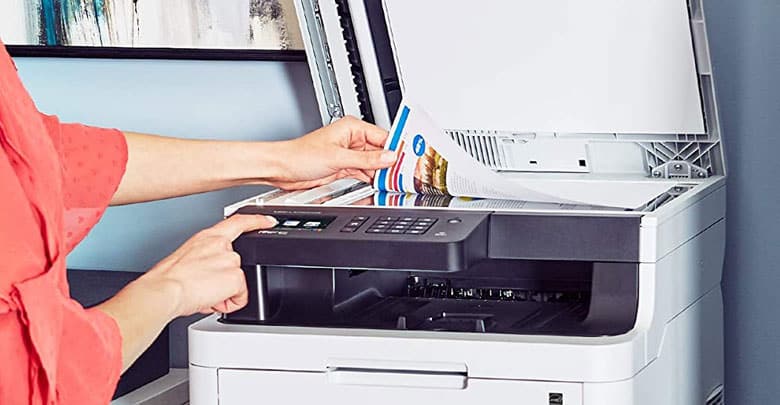 Laser printers have managed to carve out an important slice of the market thanks to their reliability, ease of maintenance, and relatively low running costs. Initially, these printers were monochrome only, but now it is easy to find a color laser printer at a good price and with a wide choice.
For this, we will help you in the purchase of the color laser printer that best suits your needs, ranging from laser technology to LED technology and in different price ranges, so that you can choose based on the amount of work and the use you will have to make of it.
Brother HL-L3270CDW
Moving towards the " High End " range of the market, we find a Brother color laser printer and, be precise, a multifunction printer with LED technology. We have all the comforts of Wi-Fi, Ethernet, NFC, and USB interfaces, combined with a large color touch display.
Among the many other functions, we must mention Duplex for automatic double-sided printing, the 250-sheet drawer for automatic ADF feeding, and, not least, the good printing speed that is around 24 ppm even in color.
HP Color LaserJet Pro M283FDW
HP LaserJet Pro M281FDW is – in this price range – the best color and multifunction laser printer because it integrates 4 functions in one: Print, Scanner, Copier, and Fax. The functions can be used directly from the smartphone or conveniently from the printer, thanks to a color touchscreen display.
The printer is complete with front USB input and Ethernet, Dual-band WiFi, and WiFi Direct. It is easy to find many different brands for compatible toners. We recommend it for small offices and laboratories and copy shops and the like thanks to its enormous autonomy of 40,000 pages per month.
It also has a capacity of 250 sheets in A4 format. With the ADF (automatic feed), it can scan, photocopy or fax up to 50 sheets. The resolution is poor (600 x 600 dpi) so avoid photographs. Then there is the automatic double-sided and print speed up to 21 ppm in black/white and color.
Brother MFC-L3750CDW
Like the previous model, if you don't want an HP model, there is this color laser printer with LED technology made by Brother. As for connectivity, this model gains the NFC sensor compared to the HP previously seen but inherits all the other connectivity and functions. We have a 4-in-1 multifunction printer: print, copy, scan, and FAX. Here, too, we have the Duplex function for automatic double-sided printing and scanning.
But it also gains more speed than the previous model, with a print speed of up to 24 ppm even in color. It is also distinguished by its silence and the intuitive color touch LCD display. Again, it is a pity compared to the previous model – for autonomy (about 1,000 pages for each of the 4 toners), but it is still excellent for small offices or groups of people. It is also easy to find compatible toners on Amazon at a good price.
Color laser printer: How it works
Laser printers are often chosen by consumers for two main characteristics: the high printing speed (high number of pages per minute) and the very low cost per printed page. In short, a laser printer is fast and economical, both in the selling price and in its maintenance.
A separate discussion must be made for the color laser printer, which works by combining 4 laser cartridges – black, magenta, yellow, and cyan – and have a higher cost in maintenance costs, which can sometimes cost more than classic ink cartridges.
Color laser printer: Pros
High printing speed
Lower maintenance cost
Suitable for offices, with a high amount of work
Color laser printer: Cons
Slightly higher prices and maintenance costs.
Technology is not suitable for photo printing.
The print quality is satisfactory for the vast majority of operations. Still, we are absolutely not talking about a real photo laser printer unless you choose a model specifically designed for this (and more expensive), but still not comparable to a photo printer.
The most purchased color laser printers on Amazon
In the previous paragraph, you have been able to choose the color laser printer based on those we have recommended. But let's also take a quick look at the best-selling devices on Amazon! Specifically, below you can see a list of the 10 devices currently best sold on Amazon.
Product prices and availability are subject to change. Any price and availablility information displayed on Amazon at the time of purchase will apply to the purchase of any products.