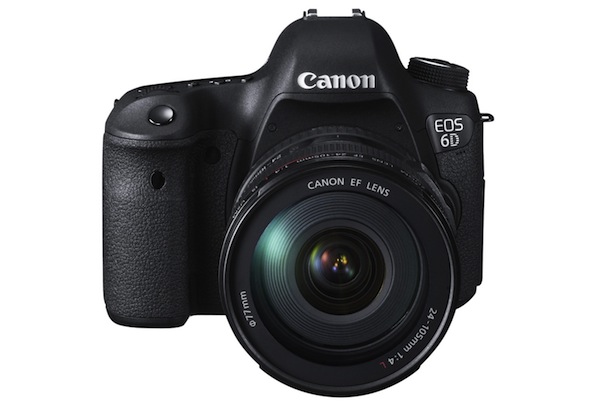 Canon EOS 6D is a full-frame SLR placed at the entrance of the professional range, high-performance but by the use and affordable cost. This represents an attempt by both manufacturers to make full-frame cameras are also accessible to those amateur photographers who started from a low-end SLR, are then passed to the semi-professional models and intend to make a further leap in quality, but without moving to the professional sector.
It is for this reason that both Canon and Nikon have tried to offer the best ratio of quality and price, equipping its models with the latest technology while maintaining ease of use. Before a camera like this the transition to higher models implied an approach – and costs – as a professional.
The Canon EOS 6D represents the new entry model in Canon's professional range, ranking among the Canon EOS 60D (which is very similar both in size and in the arrangement of controls) and the Canon EOS 5D Mark III (although the Mark II, if we want to, still very competitive and now available at a more affordable price).
Do not think, that the Canon EOS 6D as a mere marketing operation aimed at repositioning on the market, perhaps born just a little tweaking an existing model. Behind it is an original design and a unique product in many ways, starting with the size. With its 144.5 × 110.5 × 71.2 mm and 690 grams, is the full-frame more compact and lighter on the market today.
A result born of a compromise that is to score a machine body made only in part of magnesium, but still sealed to resist moisture and dust. It has also been built around a new 20 mega pixel CMOS sensor and is the only in its class to be equipped with integrated Wi-Fi and GPS module. In terms of performance, the 6D is a machine for demanding photographers. As reflected in features such as the burst of 4.5 frames per second, the video performance and the inclusion of features typical of Canon's most advanced.
Canon EOS 6D: Features
The Canon EOS 6D is a mix of high-profile and other characteristics typical of an amateur camera. Definitely top of the range are the new 20.2-megapixel sensor and the adoption of the latest image processor Canon's house, the Digic 5, which ensures fast start-up, processing and displays extremely fast and, most importantly, contributes to a significant noise reduction High ISO, with a range from 100 to 25,600, expandable to 102,800.
Always on the processor are the 4.5 fps already mentioned and some features, such as multiple exposure and HDR in-camera (JPEG only) and the in-camera processing of RAW. Probably, for this reason, the design on the camera body has ruled out the flash since the 6D promises to be able to operate in any low-light situations.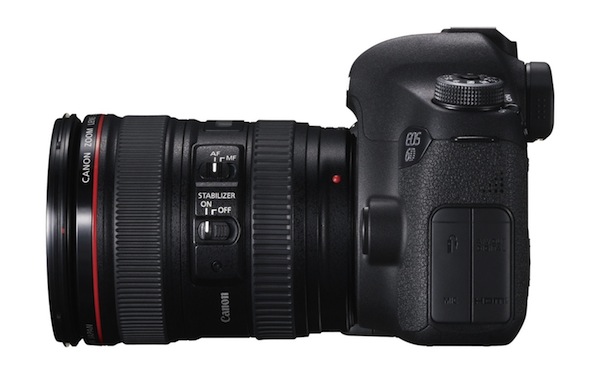 High level is also the dust removal system, the same as the 5D Mark III, which maps any stains or dust removed by the automatic mirror and allows the elimination in post production using Canon's Digital Photo Professional software (among other things. The entire suite of programs in the package is excellent, including EOS Remote, an app for Android / iOS that allows you to remotely control the camera, silly control exposure and the use of Live View ).
If these characteristics are worthy of a professional DSLR, the Canon EOS 6D seems to descend to any compromise in order to fall in its price range. In this sense, we accept willingly than the shutter speed arrivals " only " to 1/4.000, value. More than sufficient for most situations, but we find unsettling the choice to employ a system of focus to 11 points, of which only one.
The middle one is at the cross (the direct competitor, the Nikon D600, adopts 39). It is enough penetrate better in the technical specifications to find out that the Central Point has a sensitivity of-3EV. As we will discover during testing, this feature not only shows that the EOS 6D is a new project, but it turns out even decisive for the final quality in the images.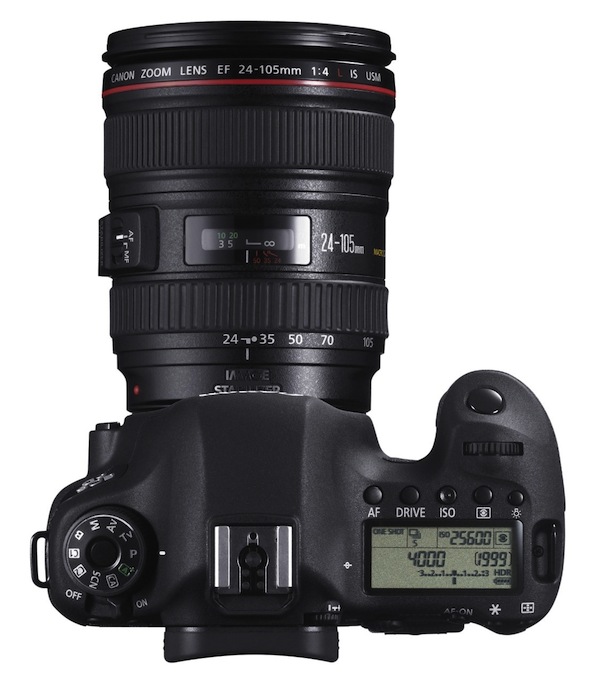 Other features that, in our opinion, they tend to move slightly down the bar quality of this machine are the absence of the on-chip phase detection in Live View or video mode and the inability to orient the screen, while an always good 3 inches from 1,040,000 points.
As said earlier, the Canon EOS 6D also has a GPS module and integrated Wi-Fi. Usually, these functions are not present in professional cameras because they are considered unnecessary, but Canon makes intelligent use. The GPS not only fits the geotagging in photos, but can also record the movements made during a day of shooting, which should come in handy, especially to fans of nature photography and landscape.
The Wi-Fi has multiple uses, from printing remotely, to transfer images to PC, tablets, smartphones and other connected cameras from DLNA support to the social network, with the ability to upload images and videos directly to Facebook and YouTube.
Any lingering doubts on the Canon EOS 6D vanishes when we go as to discover other features. For example, we find the function aberration correction lens very useful: it is a database that allows the objectives Canon 6D to correct in real time, but only for the JPEG file, the typical defects of each lens as you would in post production. Equally valid is the Multiple Exposure function, which allows you to combine up to 9 images to get the best result.
Canon EOS 6D: Image Quality
The photo quality expressed by the Canon EOS 6D is worthy of a professional camera. First, we applaud the focus point Center Cross: the value of-3EV aforementioned really makes a difference, especially when it has to do with dimly lit scenes. We did a test set to focus also on the point's side, and although the results are still good, the difference is apparent.
In addition to being the subject of light, the images are noise-free up to ISO 3200 and the first tangible signs you have only from ISO 6400; also leveling up, the images are still widely used; serious limitations arise only from ISO 51,200. It is an excellent value for a car of this price. Even at night, even in the almost total absence of ambient light, with a very long time (up to 30″ and Bulb), we were impressed by the amount of light and detail captured.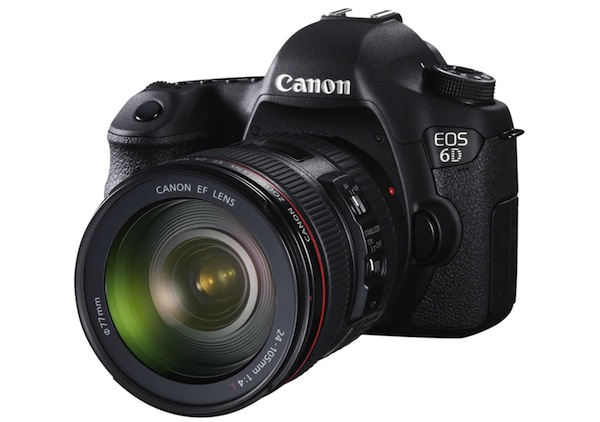 Contrast, Sharpness and detail are all expressed with full effectiveness and quality, and the color rendition is simply excellent. Only flaws are the preference for static subjects, given the limited number of points of focus, and a tendency to produce images of soft (characteristic of lower-end Canon SLR, but easily corrected in post production).
Even in video mode, the Canon EOS 6D is appreciated because it handles very well the steps from light to darkness and has a really convincing definition: 1080p at 30fps. In addition, you can manually set shutter speed and aperture and use AE lock and the Live View. We found a little less effective auto-focus, inevitably noisy and not very fast, and if possible. It is better to focus manually. The 6D can record videos of up to 30 minutes.
Conclusion
In our opinion, Canon has hit the target he set for himself: to create a professional SLR accessible for cost and method of use to user's enthusiasts. Of course, we are not at the levels of a Mark III and even a Mark II. The Canon EOS 6D has some limitations compared to a high-end professional model, especially if we consider only the 11 points of focus.
Canon has been able to put a full-frame 20 mega pixel in the body of a semi-professional, creating a clever mix between advanced and consumer (GPS module, integrated Wi-Fi and HDR at all), with a menu and a control system closest to the amateur models than to those professionals.
Also always achieves excellent results and behaves very well in all light conditions. It has an excellent focus on static subjects and is very well supported by the DIGIC 5 processors who allow you to capture clear images even at very high ISO values. It's not perfect, but close enough and, together with the Nikon D600. It is the best you can hope to enter gradually, and without excessive outlays, in the world of full-frame, something that was unthinkable only a few months ago.
Where to Buy Canon EOS 6D
---

---

---
PROS : Contrast, Sharpness, Detail and excellent color, Focus on fast-3EV point center cross, DIGIC 5 processor, Wi-Fi and GPS, 1080p video at 30fps good quality.
CONS :
Only 11 points of focus therefore not very suitable for sports photography, a single slot for memory cards.
Product prices and availability are subject to change. Any price and availablility information displayed on Amazon at the time of purchase will apply to the purchase of any products.