Guide
Best Air Purifier: Which one to buy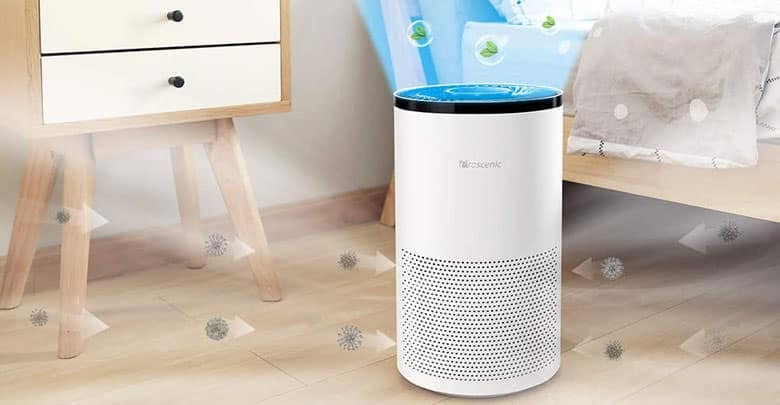 A good air purifier can truly and literally improve the quality of our life. Obviously, do not get confused with the air conditioner because this device will give off neither hot nor cold air.
On the contrary, air purifiers work with an intelligent filter system capable of cleaning the air we breathe from an enormous amount of unwanted particles and gases (such as viruses, pollen, bacteria, nitric oxide, and much more), making them healthier air and improving our quality of life, especially during sleep.
In short, an increasingly indispensable device nowadays, especially if you live with allergic people or spend a lot of time at home/office.
Choosing the best air purifier to buy is not a particularly easy task. Still, we have selected some exciting quality/price ratio models that can cover one or more rooms. What we recommend the most is undoubtedly Mi Air Purifier 3H:
Mi Air Purifier 3H
Once again, Xiaomi incorporates many features into a product with an attractive design and an extremely competitive price. Xiaomi is not new to the world of air purifiers, but this is undoubtedly one of the most successful models. Xiaomi Mi Air Purifier 3H, often on offer, has a tower design where you immediately notice the circular display to manage the various functions. The power is 31 Watts and is designed for a 48 square meter room.
The air purifier's body acts as a filter: the "dirty" air is sucked in and filtered, and then it is rejected outside using a double fan and four air ducts. The Mi Air can produce about 10,000 liters of clean air per minute, assisted by a laser sensor, humidity, temperature detection, and estimating PM2.5 fine dust.
Through the Mi Home APP and your WiFi network, you can manage everything remotely with your smartphone, and it is compatible with Amazon Alexa or Google, even for voice control!
Proscenic A8 Air Purifier
Here is a very well-made air purifier that we have reviewed: 4 ventilation modes, sleep mode for the night, control via the app (but not mandatory), timer, indicative LED, and a nice design. The Proscenic A8 is recommended for asthma or allergy sufferers (Antibacterial and Antiallergic), children, and ideal for the office, not just the home.
Then there are 4 operating modes: the automatic mode, then two modes that adjust the intensity (1 or 2), and finally, the S mode stands for " sleep " and is designed to be the least noisy possible and to use the purifier even at night.
Dyson TP04 Air Purifier
Dyson needs no introduction: it is undoubtedly the most innovative brand that gives us products of the highest quality and efficiency in the home automation sector.
The Dyson TP04 air purifier is absolutely no less. So if you are looking for maximum performance with the added possibility of using it as a fan, then here is the device you were looking for. Its design is certainly unique.
Combined with the various air health sensors, its software reacts to the calculated parameters, purifies the environment, and then sends the smartphone results. Generally, air purifiers can work with particles of the order of 0.3 microns. In comparison, Dyson TP04 can filter particles down to 0.1 microns, and when temperatures rise, its powerful outflow will also act as a fan.
---
The 10 most bought air purifiers
Finally, here are the 10 air purifiers currently most purchased on Amazon. But be careful; they are the best-sellers does not mean that they are the best to buy in terms of functionality, reliability, or value for money. For these, we advise you to take a look at the models we have recommended previously.
Product prices and availability are subject to change. Any price and availablility information displayed on Amazon at the time of purchase will apply to the purchase of any products.