HDTV
Sony KDL-47W802A LED TV – Review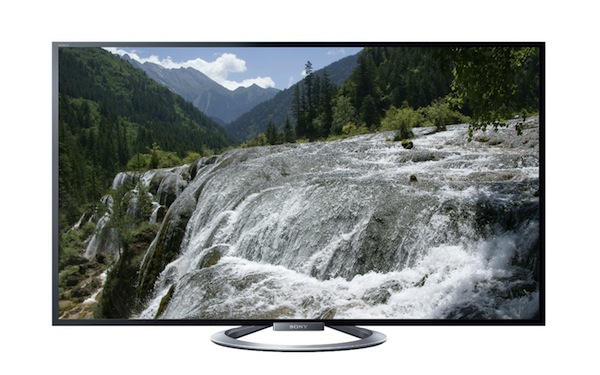 The Sony KDL-47W802A is distinguished by a breathtaking design by the manufacturer called Sense of Quartz, as inspired by the surfaces of the quartz crystal cut glass, and present on all models of the W8. It is a Full HD 3D TV capable of providing a superior image quality, thanks to X-Reality Pro processor and Motionflow XR 400 Hz TV also has Web browser and LAN port for Internet access and multimedia content, 47-inch screen, 3D function with glasses, 3 USB ports, 4 HDMI inputs and one-touch technology mirroring, which allows you to view TV content on a smartphone equipped with NFC technology.
Sony KDL-47W802A LED TV: Design
The Sony KDL-47W802A an elegant 3D Smart LED TV features a stunning design called Sense of Quartz, which is inspired by natural forms and facets. Th
e TV is made of a thin aluminum frame and a diamond-cut finish, very attractive and exclusive. Fascinating also the Intelligent Core that changes color depending on the content you are watching on TV. As for size, the TV measuring 1083 mm in width, 639 mm height and 64 mm in thickness without base and 1083 mm wide, 672 mm high and 298 mm thick including the pedestal. The weight is of 14.6 kg net of the base and of 16.17 kg, including the pedestal.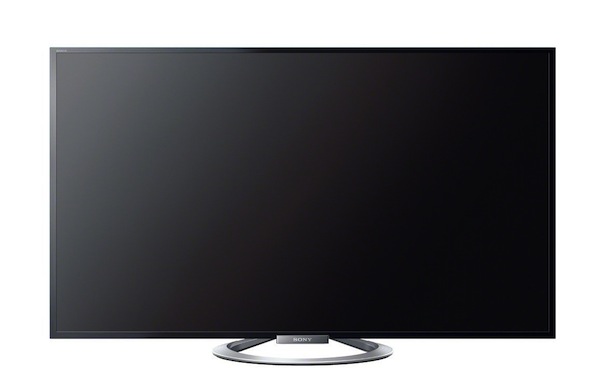 Sony KDL-47W802A LED TV: Features and Functionality
The Sony KDL-47W802A is one of the many televisions this year presented by the manufacturer. It belongs to the series W8, not the top but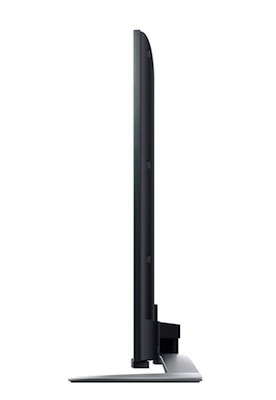 still in the steps higher, and is a model designed especially eye-catching and characterized by very advanced functionality.
Beginning to analyze the technical specifications of this TV, it must be said immediately that this is a Smart 3D LED TV equipped with a 47-inch Full HD screen, so with a resolution of 1,920 x 1,080 pixels, an aspect ratio of 16:9, a dynamic contrast ratio of greater than one million and a viewing angle of 178 degrees in all directions.
Speaking of the technologies that are the basis of the Sony KDL-47W802A be mentioned processing engine X-Reality PRO, which ensures realistic color but also very sharp and bright, and the Motionflow XR 400 Hz, which ensures the sharpness of the action scenes and sports programs.
Other technologies used to include Live Colour, Advanced Contrast Enhancer, Deep Colour. But are the features offered by this TV to hit more. In particular, the new One-Touch Mirroring, which allows, thanks to NFC technology, to display all the content on the screen of a smartphone connected to your TV wirelessly. Of great interest is of course access to the Internet and a whole series of web pages on specially made by Sony. There is also supported for Skype.
Turning to three-dimensional technology, as already mentioned the Sony KDL-47W802A is a 3D TV and then allows the viewing experience thanks to the three-dimensional passive glasses included in the box, polarized light and comfortable. Moreover, thanks to TV technology SideView, you can use your smartphone or tablet as a remote control, but also get more information about the content you are watching.
It remains to mention many more features such as an electronic program guide, the Sleep Timer, PAP, parental control, panorama mode, and USB recording. As for the digital terrestrial, tuners are the built-in type DVB-T, DVB-T2, DVB-S, DVB-S2 and DVB-C. Even the sound of this TV wants its share. It includes Bass reflex speaker that lets you listen to the bass perfectly and minimize vibration.
As for interfaces, the Sony KDL-47W802A has 4 HDMI inputs, SCART, 3 USB ports, CI slot, Ethernet port, composite and component input, optical digital output, headphone output and analog audio input. Energy consumption, finally, is 66 W from on mode of domestic and 0.25W in standby mode. The TV belongs to the class A energy.
Conclusion
The Sony KDL-47W802A is a 3D LED TV that stands out for its high quality, especially for its outstanding design, which actually agrees with all new models this year. Another novelty is mirrored, to display the contents of a smartphone on your TV, a feature really interesting and innovative. Connectivity is excellent, advanced features, and the consumption reduced.
PROS : Full HD, Smart TV, 3D TV, 3 USB ports, Bass Reflex Speakers, 4 HDMI inputs, NFC mirrored One touch, Web browser, LAN Port.
CONS :
Goggles passive, Price.