Guide
Sony Compact Camera: Which to buy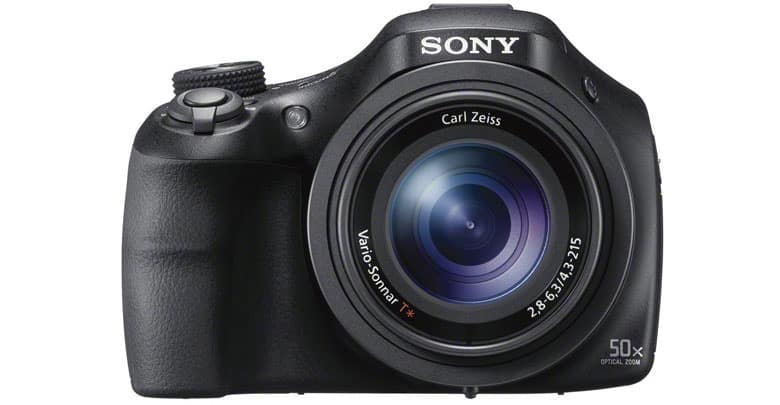 Compact cameras have taken clear steps forward compared to the past, becoming simple vacation companions to trusted allies even for those looking for good performance without necessarily having to bring an SLR. Today we will focus on Sony compact cameras, one of the brands that has most revolutionized this sector, giving it a considerable boost, which has also pushed other manufacturers to adapt to the market.
Sony Compact Camera: How to choose it
Sony compact cameras offer a wide range of uses. It ranges from models designed purely for amateur use, to those of small size but also suitable for semi-pro users. The difference, in addition to the cost, lies in the possible shooting settings, which gradually become more complex and difficult to master. Sony has thought of a rather varied range of products, which includes both point-and-shoot cameras and more refined models with high-level performance.
Although Sony has long focused on the mirrorless industry, the rest of the line-up has not been abandoned, including good-quality compact cameras even from the low-cost range. In the next paragraphs, we will focus on the best Sony compact cameras, trying to develop a focus that allows you to choose the one that best suits your use.
Sony Cyber-Shot DSCW810
Let's start with the cheapest Sony compact camera sold by the company. This is a very simple model and suitable for use by all users. The CCD Super 20.1 MP sensor is perfect for vacation photos, contributing to some really interesting performance for this segment.
The lens incorporates a 6x optical zoom, which will allow you to zoom in without affecting the image quality. On board, there is also the stabilization, called SteadyShot, obviously of software type. Also interesting is the panorama mode, which allows 360° landscapes to be obtained simply by moving the camera during shooting.
Sony DSCW830
Evolution of the previous model, this compact Sony camera maintains a low price while raising the performance bar. The 20.1 MP CCD sensor remains the same, but this time it is coupled with 8x optical zoom, capable of making higher-level and more detailed enlargements.
On this model is then adopted the recording in Full HD, which allows you to shoot good-quality movies even without taking out your smartphone out of your pocket. The shooting settings are mostly automated and allow you to get the best that this camera can give more or less in any situation.
Sony DSC-WX350
If you are looking for more performance without trespassing into the environment of expensive and more complicated products to use, this compact Sony camera can really do for you. One of its strengths is certainly the 20x optical zoom, hardly used in this category of products. This is accompanied by an 18.2 MP Exmor R CMOS sensor, driven by the BIONZ X processor.
Even the Sony G lenses are of excellent quality and indicate a clear detachment from the two models we have seen previously. An autofocus with subject tracking makes it even easier to take the shot, perfect for quicker shots and objects that move in front of the lens. Of course, the possibility of recording videos in Full HD is not missing.
Sony DSC-HX400V
We remain on the same segment of compact cameras, but going to analyze a product with higher technical characteristics. This time the sensor used is a 20.4 MP CMOS Exmor R, coupled with a BIONZ X processor derived from higher-end products.
This time the optics used is a Zeiss Vario-Tessar, which allows to reach a really good quality, thanks also to the 50x optical zoom and to the three-axis optical stabilization. Compared to the other models, we also find a good electronic viewfinder, which allows you to use this camera in the traditional way. There is no lack of WiFi and NFC to stay connected and be able to share your shots on the fly.
Sony DSC-RX10 III
In the segment of super zoom cameras, there are products that for versatility and quality have nothing to envy even the other categories of semi-professional cameras. Sony RX10 is one of these and is proposed as the most cost-effective and at the same time valid product in this sector. Inside is a 20.2 MP Exmor R CMOS sensor, combined with a Carl Zeiss optic equipped with 25x optical zoom.
All this potential is put to good use in an excellent way by the BIOX X processor, which allows you to take high-quality shots in any condition. In order not to miss anything, there is also an ultra-fast tracking autofocus and the possibility of recording videos in 4K with a really above-average quality. As far as connectivity is concerned, on board you will find both WiFi and NFC.
Sony Cyber-Shot DSC-RX100 V
Returning to much smaller products in terms of size, we find this wonderful Sony compact camera that integrates a 1-inch Exmor R CMOS sensor, with a resolution set at 20.1 MP. Also in this case the shot is coordinated by a BIONZ X processor, combined with a really fast 315 point focusing autofocus in its action.
The bursts of shots are also excellent, allowing you to record a sequence of images at a good 24fps. Do not underestimate even the video part, which allows you to shoot in 4K, making the most of various recording modes that will satisfy even the most demanding users. For lovers of special effects, don't forget the super slow motion 250fps mode.
Sony DSC-RX1 RII
We arrived at the top of what are the best Sony compact cameras, and we could not include this model, as wonderful as it is expensive. This is the flagship of the Japanese brand in this sector and should be treated as such. In a very compact body, you will find a full-frame 42.4 MP CMOS sensor, which works in tandem with a latest-generation BIONZ X processor.
The Zeiss Sonnar type lens is also of high quality, in tandem with a 399-point autofocus for use with a high-quality retractable OLED viewfinder. A little sacrificed the video department, which still sees the possibility of recording videos in Full HD at 60fps.
Product prices and availability are subject to change. Any price and availablility information displayed on Amazon at the time of purchase will apply to the purchase of any products.