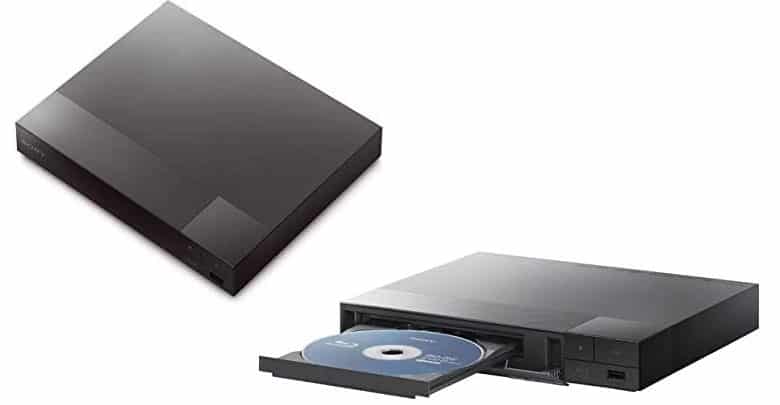 Description of the main characteristics
Video quality
This Blu-ray player supports up to 1080p resolution, so it adapts to any modern HD TV that has an HDMI port. The images will be displayed and with a truly amazing definition. At the same time, those of the DVDs will be converted into a format very similar to HD to increase the overall quality.
Sony has equipped its player with a particular technology similar to the most modern HDR, namely the Triluminos Color. Thanks to this function, you can enjoy a more faithful and spectacular color spectrum that will make the shades of the images more realistic. Colors such as red, blue, and emerald green will be more vivid. In addition to the landscapes, the actors' faces will also be sharper, with skin tones reproduced accurately.
Audio quality
The Sony Blu-ray player has good audio support that allows you to listen to dialogues, effects, and soundtracks of films with truly amazing quality. The DTS-HD prevents any loss of data in the audio track, reproducing it exactly as in the original master for maximum fidelity, an ideal function also for watching live concerts that music fans will appreciate.
If you want to set up or already have a Home Theater System, you can connect the Sony player to take advantage of Dolby True HD and transform your living room into a real cinema. This feature can also be used with downloadable content and DVD, as well as supported Blu-ray discs.
Functions
Thanks to the graphical interface of the menu, you can easily change the settings of the Blu-ray player and access a series of useful App that will allow you to make the most of the device. With a LAN cable, you can connect the player to your modem or router to connect to the Internet and access multimedia content on Netflix or Youtube. A very useful function, especially if your TV is not equipped with Smart functions.

There is also the possibility of being able to watch photos, videos, and listen to music on USB sticks by connecting them to the appropriate port. There are many supported codecs, including the modern ultra-high-resolution .mkv.
Sony BDP-S1700 Multi Region Blu-ray DVD, Region Free Player 110-240 Volts, HDMI Cable & Dynastar Plug Adapter Package Smart / Region Free
REGION FREE NO RESTRICTIONS: Play Blu-rays from any region A, B, or C & play...
WORLD WIDE VOLTAGE: 110-240 volts 3D player supports Pal and NTSC
HDMI output, coaxial audio output, Ethernet connection, and USB input
300+ streaming apps including Netflix, YouTube, Hulu Plus, Amazon Instant Video...
PlayStation Now: Stream and enjoy Playstation 3 games, Full HD 1080p Blu-ray...
PROS: A high-level player that allows you to watch Blu-ray with precise images and in Full HD, also increasing the quality of older DVD. It uses Triluminos Color technology to increase the color spectrum of the image and provide realistic colors with faithful shades. A function that allows you to enjoy the maximum performance while watching your favorite films, both in the landscapes and in the faces of the actors.
CONS:
To connect it to the HDMI port of the TV, you need to use the appropriate cable, not included in the package. This is not a compromising flaw as cheap HDMI cables can be found, but it is still a somewhat naive lack of Sony's part that could be avoided, given the not low price of the product.
Product prices and availability are subject to change. Any price and availablility information displayed on Amazon at the time of purchase will apply to the purchase of any products.