Phones
Samsung Galaxy S4: Review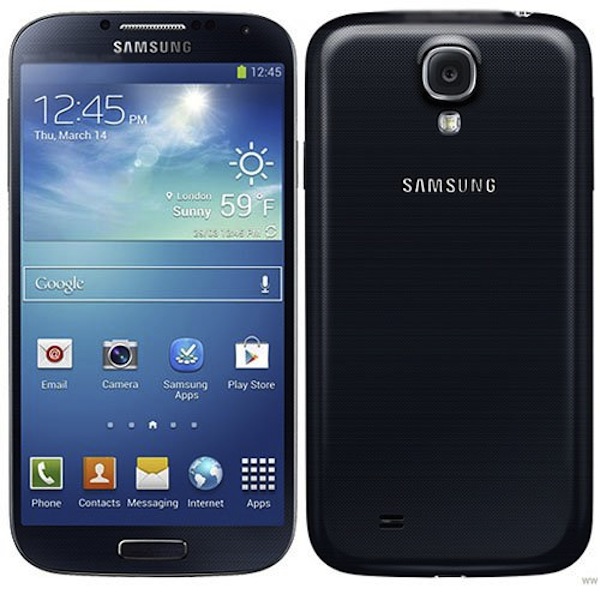 The Samsung Galaxy S4 is a powerful smart phone with a Super AMOLED touch screen display, 5-inch Full HD, coated Corning Gorilla 3, and based on a quad-core processor 1.6 or 1.9 Ghz, 2 GB of RAM and operating system Android 4.2.2.
It also has support LTE network, Wi-Fi, Bluetooth, NFC module, IR LED, internal memory of 16, 32 or 64 GB, expandable with microSD up to 64 GB, 13-mega pixel camera with Dual Shot, LED flash, Full HD movies, HDR, stabilizer and more, front camera, optical and various functions such as the Smart Pause, S translator, Air View, Voice Drive, to name just a few.
Samsung Galaxy S4: Design
The Samsung Galaxy S4 is a smart phone with excellent design, made from polycarbonate back cover with flexible material available in colors black and white. To highlight the wide Super AMOLED capacitive touch screen display by 5 inches, with a resolution of 1920×1080 pixels and can display 16 million colors. In the front part, above the screen, there are the classical sensors and that the movements. The dimensions are 136.6 mm in height, 69.8 mm in width 7.9 mm in thickness, for a weight of 130 grams.
Samsung Galaxy S4: Features and Functionality
The Samsung Galaxy S4 is the new top of the range smart phone introduced by Samsung this year, just in the March. Characterized by high performance, the fourth generation of the most famous of this phone manufacturer has definitely improved from every point of view than the previous one, with a whole host of features really interesting, especially in the photographic industry.
Starting from the analysis of the technical data, the Galaxy S4 presents the particularity to support both the 3G network that the new 4G LTE network, and could not be otherwise since it just a top of the range. Apart from the excellent network coverage, the 4G also ensures surfing the Internet at very high speeds, up to 50 Mbps and upload up to 100 Mbps in download, so far superior to the classic 3G.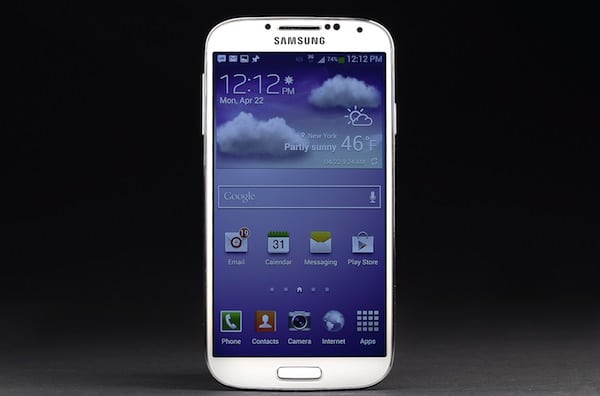 The Samsung Galaxy S4 obviously also offers Wi-Fi connectivity, which allows you to surf for free on the Internet by connecting to a nearby hotspot, and the web browser from Google. This smart phone also features the Android operating system in version 4.2.2, so the most current at the time, a powerful quad-core processor, 1.9 GHz, which ensures excellent performance in terms of speed and fluidity, and a RAM 2 GB.
Do not miss Bluetooth's technology and USB cable. Another prominent feature of this smart phone is the design, not so much or at least not only for the elegance and sophistication, but also for the quality and robustness. First, it is worth mentioning the touch screen display important dimensions, with Super AMOLED technology, Full HD resolution and covered with glass Corning Gorilla Glass III, which ensures extreme resistance. Another peculiarity is the back cover flexible and resistant to bumps and scratches.
Most of the innovations of the Samsung Galaxy S4 is contained in the photographic industry. The phone features, first of all, a camera with 13 mega pixel resolution and comes in a flash, geotagging, face detection, image stabilizer and video HDR Full HD video, and a 2 mega pixel front camera, which allows you to make the self-portraits and video calls.
There are, then, a whole range of advanced shooting modes, among which are audio-and-shoot, which allows you to take a picture simultaneously recording an audio 9 seconds, shooting dynamic, which snaps in 4 seconds up to 9 frames in sequence, eraser mode, which allows you to delete objects from a photo, click and improvements, thanks to which you can select the best photo of a sequence of photos.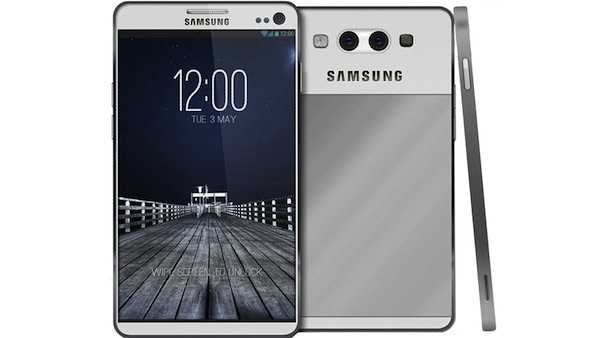 But not over here. Always remaining in the photographic industry, the Samsung Galaxy S4 has a feature that allows you to take a while with the rear camera and front, so the picture will be present and the subjects that the photographer. Of course, you can instantly share photos and videos made on social networks or on Dropbox. Of great interest is also the ability to control the camera, but also many other functions via voice commands.
Among other innovative features of this phone stands out smart scrolling, which lets you scroll through the pages without even touching the screen, but simply moving your hand close to the screen, as the phone is equipped with a sensor that can detect the gaze and the movement in the wrist and eyes. Also through this sensor function Intelligent Pause stops the video you are watching if the users gaze moves away from the screen.
With Multiview feature, you can split the screen into two portions and use two applications at the same time, even if at the time that applications that support this feature are few. The Galaxy S4 is also equipped with the famous ChatOn application that allows instant access to chat, complete with the instant translators, which allows you to chat with people who speak a language that you do not know.
The Samsung Galaxy S4 has also the interesting application of S Health, with which you can know your daily calorie consumption, the level of comfort of an environment, with temperature and humidity, and the amount of calories assumes that if we eat a certain meal, specifying the activities to be performed to burn what we have ingested. All functions that allow you to manage your physical activity.
As for the music industry, there is the media player who supports audio and video files in many formats, and a streaming radio, but it's missing the FM radio. There are applications like Google Search, Maps, Gmail and Google Talk, YouTube, Facebook, Twitter, Tripadvisor and integrated GPS. There are also, accelerometer, gyroscope and digital compass.
Also on the Samsung Galaxy S4 is pre-installed some functions already present on the Galaxy S3, like the aforementioned voice command " S Voice, " which allows you to search for information and control the functions of the device in a simple and intuitive, and can also be used for GPS, Social Tags, which connects the faces in the photo gallery with their profiles on social networks, or the " Intelligent Notification " that alerts you of calls or messages lost with a flip soon as you pick up the phone.
As for surfing the Internet, it should be noted that the integrated browser is good but not great, because in some cases, with very heavy pages, navigation is not very smooth, but you are experiencing slowdowns. Other applications, finally, include the S Memo, to take notes by hand, OCR to recognize the text in a photo, and finally WatchOn, an application that allows you to use your smart phone as a remote control for your TV, thanks the Infrared port.
As regards, next, saving your photos, videos and other files, the Samsung Galaxy S4 is equipped with an internal memory of 16 GB, and particularly abundant but can be further expanded with the usual microSD up to 64 GB. Finally, the rechargeable lithium battery 2600 mAh provides a maximum of 10 hours of surfing the Internet, 11 hours of video playback, 62 hours of audio playback, 370 hours standby and 17 hours talk time.
Conclusion
The Samsung Galaxy S4 is definitely the smart phone of the moment, the top range of the producer and one of the most popular available. The functions available are truly countless, perhaps even more than is necessary, but it is clearly an attempt to give the user something more than the competition. Photographic department excellent, both in quality and functionality, maximum connectivity with integrated LTE, voice commands, display of exceptional quality, ultra-resistant body. The only flaw is the slowdown that occurs on some Web pages is hoped that everything will be fixed with an update.
Where to Buy Samsung Galaxy S4
---

---

---
Samsung Galaxy S4 GT-I9500 Factory Unlocked Cellphone, 16GB, White
DISPLAY: Super AMOLED capacitive touchscreen, 16M colors.1080 x 1920 pixels, 5.0...
CAMERA: 13 MP, 4128 x 3096 pixels, autofocus, LED flash (Primary),2...
OS: Android OS, v4.2.2 (Jelly Bean)
CPU: Quad-core 1.6 GHz Cortex-A15 & quad-core 1.2 GHz Cortex-A7
GPU: PowerVR SGX 544MP3
PROS : Super AMOLED display, 4G LTE technology, NFC module, Internal Memory, Front Camera, Image Stabilizer, Quad-Core Processor; Voice Drive, Optical, Smart Pause; Cover flexible; Simultaneous Photo Recording and movies, IR LED, S Health; Snap photos with the contemporary two cameras.
CONS :
Slowdowns in animations and navigation.
Product prices and availability are subject to change. Any price and availablility information displayed on Amazon at the time of purchase will apply to the purchase of any products.