Guide
Bluetooth Speaker: Which one to buy?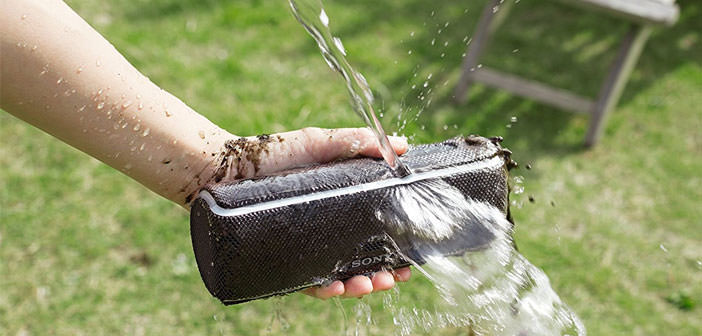 It happens more often, especially with low-end smartphones, that the quality and volume of the speaker does not satisfy you fully. In this case, we will look for an alternative solution to get around the problem. The bluetooth speakers offer us the convenience of having a small portable case that, using the bluetooth connection of your smartphone or tablet, allows you to play audio in high quality.
We can also take full advantage of this gadget even in domestic environments, having an independent cash desk that we can easily move from room to room depending on our needs. Or, another interesting scenario is to use these bluetooth speakers on the beach to have fun with friends.
Just for the convenience and convenience of these gadgets today we will see together. What are the best bluetooth speakers on the market and which can actually do for us. Finally, let's not forget that the more expensive and more powerful models can easily replace our old HI-FI, making listening even more enjoyable.
The Best-Selling Bluetooth Speaker of the moment
Before leaving you to our selection, we show you the ranking of the 10 best-selling speakers of the moment. The list is constantly updated, every day.
Bluetooth speaker up to $50
This is the most heavily fought band in the market. From $20-$25, we can already find sufficient products. Around $50 then we start to see some good quality bluetooth speakers. If music is your passion, but you do not want to spend a lot this will certainly be the most attractive segment for you. Of course, you will have to compromise on sound quality. But if you are not a purist, you will surely find the right product for you.
UE Roll 2
Our choice falls on the UE ROLL 2 bluetooth speaker, a device that is also waterproof and available in various colors. Like its predecessor, it's definitely not the cheapest or bluetooth speaker with the best sound, and it lacks a hands-free function.
Yet, all things considered, we think it's the most attractive portable Bluetooth speaker available, not just for design. UE ROLL 2 is visually indistinguishable from the first model of ROLL but has some slight improvements in performance that are evident in everyday use.
Stronger audio (2 decibels louder), up to 10 hours of battery with continuous playback, Bluetooth range of 50% longer and more. Despite the audio enhancements, the sound can be a bit distorted and less clear when the volume is at maximum. Going down to about 80%, there is no problem and audio playback is faithful to the original: in short, if you want to use extra volume do it only if it is really necessary.
The design of the EU ROLL 2 has a flat shape and is equipped with an integrated elastic strap on the back, in this way you can hook it to what you believe best. Then there is the waterproof aspect of the EU ROLL 2 not to be underestimated: the certification is IPX7 can tolerate dives up to a depth of 1 meter. In addition, in the package is a floating device that will be very useful if you want to use it in the pool.
Finally, as regards the software, there is an app for Android and iOS that allows you to access features such as a five-band audio equalizer that allows you to adjust the sound quality of the EU ROLL 2. The application also has a function alarm that is activated at a preset time by playing the melody set on your smartphone or tablet and, in addition, you can associate two ROLLs simultaneously so that both reproduce from the same source.
DOSS Touch Wireless Bluetooth V4.0
Definitely the best choice in this price range, a product with an excellent quality / price ratio and interesting features.
Bluetooth 4.0. Equipped with advanced technology, compatible with Bluetooth devices. The speaker automatically reconnects with the device used last time.
The superior quality of the item. Enjoy your strong stereo music through high performance and sound quality thanks to incredible bass. Sensitive touch control.
The elegant and modern design with sensitive touch buttons give an incredible and fun experience of use.
JBL GO
We open our collection with a really interesting bluetooth speaker. JBL GO is produced by the homonymous company, synonymous with quality in the audio world. Small and colorful is really pleasing to the eye. The dimensions are compact and the weight low, which makes it the ideal companion away from home. The audio quality is good in relation to the price.
The autonomy, about 4 hours, is more than sufficient and the volume is quite high (3 W) and well balanced. In addition to the bluetooth connection, it also has an aux input and speakerphone support.
TaoTronics Rock Portable Stereo Wireless Speaker
ARTISAN DESIGN : Covered in high-quality linen fiber to reduce sound resonance, the Bluetooth Rock speaker is perfect for all music and style lovers.
24 HOURS OF REPRODUCTION : Your uninterrupted music day and night with up to 24 hours of playback for recharging.
SOUNDS WITHOUT HEALTH : 2 8W speakers for an uncontested sound and intense bass as there are none.
DOUBLE CONNECTION : Play your music with the Bluetooth 4.2 connection or via the 3.5mm audio cable.
EASY TO USE : Voice assistance, keys to control music, an LED indicator and an integrated microphone for an easy use.
Creative Muvo Mini
Creative is one of the historical brands in the world of technology. Its Sound Blaster sound cards in the 90s were by far the best on the PC market and today continues to produce high-quality speakers and headphones. This MuVo mini is proof that Creative has not yet lost its enamel.
Inside you will find 2 speakers of 1.3 " and a passive system for bass amplification. The sound quality is really good, just as the volume is good. The non-removable battery is 2,200 mAh and allows you to play music for about 10 hours. Also interesting is the IP66 certification that allows this bluetooth speaker to resist dust and water splashes.
Bluetooth speaker from $50 to $100
In this range, performance starts to rise. In some models, we will continue to find compromises with the price, but in general the products are all of excellent quality. In addition to the size, the audio output power also grows, making it possible to make the most of them even in medium/large or outdoor environments. Let's see together what the online stores offer us.
JBL Flip 3
JBL could not miss even in this price range. The model in question has a shape and size similar to a package of Pringles. Inside you will find 2 8W speakers that emit an always clear and powerful sound. The audio is well balanced, with balanced differences between highs and lows. This is certainly not a subwoofer but for the price and size, playback is really satisfactory. The colors available are 5 with price differences between the various models.
Good autonomy, which with the 3000 mAh battery reaches 10 hours of playback. A really nice extra is represented by the resistance to splashing water that will make it your perfect companion for pool parties.
Denon Envaya Mini
Unknown to most, this Denon-branded bluetooth speaker is one of the most interesting products you can find under $ 100. Starting from the design, really beautiful and particular, you will understand down with what kind of device you will have to deal with. Inside it hides a good 30 W of power, which in the category in which it stands really represent an excellent result.
The sound quality is really high, on a par with more expensive products from Bose and Sony. Not exceptional the autonomy that stands on the 4 hours of continuous playback, but still acceptable for home use with a charger always available. Also in this model in addition to the bluetooth connection you will find the AUX input and the resistance to liquids, not essential but always welcome. Definitely recommended if you are looking for a high-quality product but do not want to spend a lot.
Sony SRS-XB21
Of the good-quality bluetooth speakers, Sony certainly could not be missing. Always a reference point for all audiophiles presents us a model with an excellent quality / price ratio. Featuring a power of 10 W and the Extra Bass amplification system, it is able to satisfy even the most demanding users.
One point in favor is the presence of NFC, which optimizes connection times with the supported devices. The battery does its job well and guarantees about 10 hours of continuous playback, just enough to make this bluetooth speaker the perfect companion for an outing with the compact size and low weight.
Bluetooth speaker above $100
Keep strong: if you do not mind spending in this category, you will find the best of the best with regard to bluetooth speakers. You will find both portable models and real speakers to be used as a high-quality sound system. You are spoiled for choice in this price range. You just have to put your wallet in your hand and decide which model to buy.
Riva Turbo X
The best in its category but also the most expensive! Among the features we find:
Proprietary audio technology enlarges the audio images, allowing the power of the audio to be produced without excessive compression.
It preserves the full integrity of original audio and impressive dynamic range with the aptX and Bluetooth RSI.
TurboXS mode with a larger power punch to reach 100 dB volume levels.
Powerful 26+ lithium-ion battery that can charge phones, tablets or other devices anywhere and whenever you need them.
Multidimensional surround sound designed to enhance the audio-visual experience of film, video games, TV and more.
Razer Leviathan Mini Bluetooth Speaker
If you are a gamer, you surely know the Razer brand, synonymous of quality but also of quite high prices. This bluetooth speaker is part of the portable devices, and with a power of 12 W is a good choice for the most demanding users. The audio quality is really at the top, with a warm, engaging and well-balanced sound.
The non-removable battery is 2600 mAh. Although it is not a record number, the temporal yield is very good, considering that it guarantees about 10 hours of battery life. Do not forget the presence of two passive radiators for bass amplification that do their job well.
Marshall Stockwell
Marshall is without a doubt a mainstay in the world of music. Hundreds of successful bands use these products with satisfaction. The Stockwell model is the smallest in the range of portable speakers and emits a power of 27 W. Inside, we find 2 amplifiers and 2 woofers for a sound always excellent and well balanced.
The weight should not be neglected: we talk about 1.2 kg, maybe a little too much to think of using it as a portable bluetooth speaker. It is instead perfect for home use and best of itself as a substitute for a modest HI-FI system. The price is quite high, but in line with the product specifications. 25 hours of autonomy. Recommended for those who love quality music.
Sonos Play 1
Sonos Play 1 is part of the Play family of products that brings together various wireless speakers. This is the basic model that still offers excellent characteristics. Inside we find 2 drivers, with 1 tweeter and 1 midwoofer that ensure a dynamic and clean sound. One of the main features is to be able to combine it with other products of the Play family in order to create a personalized sound system of all respect. The possibility of using the proprietary application to better manage this speaker is also interesting.
The power released is 55 W, more than enough to enjoy the best of their music collection.
Bang & Olufsen PLAY
Bang & Olufsen produces some of the best sound systems on the market. For example: we can find B&O systems on some of the fastest and most expensive supercars in the world such as Aston Martin or AMG. Here of course, we are faced with a product much more affordable but still high quality.
Inside we find two 35W speakers of nominal power, each consisting of tweeter and woofer. The design is really beautiful even if particular, made using geometric shapes to optimize the spread of sound. If wishing to create a stereo system two Beoplay S3 can be joined using the appropriate app available for free. Do not underestimate the absolute quality of the product that is perfect for those who do not want to compromise while listening to their favorite songs.
Conclusions
The collection of the best bluetooth speakers ends here for the moment. We will not fail to update you at the release of new products or at the price change of those already included in the list.
Product prices and availability are subject to change. Any price and availablility information displayed on Amazon at the time of purchase will apply to the purchase of any products.