Guide
Which Honor Smartphone to choose?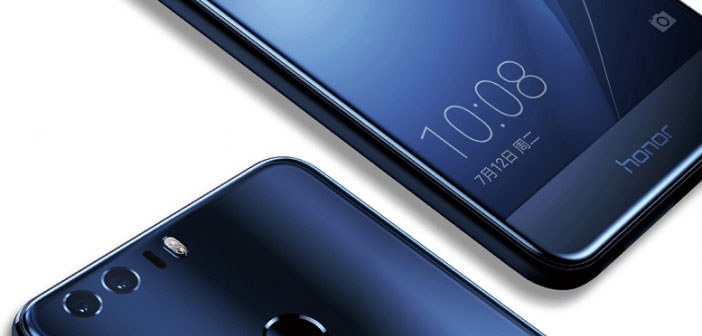 Honor Smartphone has proved to be one of the most innovative companies in recent years. Born as a division of Huawei has managed to combine reliability and performance with excellent customization and very low prices. This brand, dedicated to young people, has managed to carve out a slice of the market, making itself loved by anyone looking for a smartphone with an excellent quality/price ratio.
After the first devices, launched in 2014, which certainly did not shine for the exhilarating performance, Honor has worked hard to win the trust of the buyers. The turning point came with Honor 8, one of the first dual camera smartphones, offered at a very affordable price and made with quality materials.
This has led to increasing interest in the devices produced by this company, repaying the initial efforts made to grab a slice of the market. If today we are here to understand which Honor Smartphone to choose, it is clear that the steps forward have been very substantial. So get ready to discover the best Honor smartphones, divided by price range.
How to choose a Honor Smartphone
Before understanding, which Honor smartphone to choose, perhaps it is appropriate to take stock of the situation on what are your real needs and what each device can really offer. In a market where everyone is aiming to buy the latest model, it is rare for a user to compare the technical characteristics of the products.
This is instead very important for not taking the risk of making a wrong purchase. Being able to save a few hundred euros is a good incentive to put on the scale. So let's see what are the main features to keep in mind when you want to buy a smartphone.
Display
All Honor smartphones are equipped with an IPS display. These, unlike AMOLED, allow you to keep costs down without sacrificing quality. They are definitely the best choice for devices in these price ranges. Regarding the resolution, it varies from model to model. Our advice is not to go under Full HD unless it fits your budget.
Processor
It is the brain of every electronic product never sold. In Honor smartphone, these are almost always self-produced and take the name of Kirin. In the panorama of the CPU, they are able to obtain excellent performances with low energy consumption.
RAM
How many times have you heard this acronym? This type of temporary memory allows you to manage the processes of the operating system and of course, the higher its quantity, the more smooth the smartphone you will buy. The top model of the moment has as much as 6 GB of RAM, but to get good performance it will take at least 3.
Internal Memory
It is the part where the operating system resides and the applications are installed. The minimum union size to take into consideration is 4 GB. If you plan to download a lot of files, listen to music and make videos, consider models with 64 or 128 GB of internal memory. All Honor smartphone models allow to expand the memory through microSD.
Autonomy
Directly linked to the battery capacity, is one of the strengths of Honor smartphones. Thanks also to the reduced consumption of the processors used, 3000 mAh capacity can safely cover a full day of use.
Which Honor Smartphone to choose?
After this brief introduction, useful to understand how to relate to the technical characteristics of Honor smartphones, it's time to get serious. In the next paragraphs, we will present the Honor smartphone line-up, divided by price range, in order to facilitate consultation.
Best low-end Honor Smartphone
Are you looking for a Honor smartphone without too many frills? In the low end, the proposed devices are able to guarantee all the basic functions while keeping the cost low. If your budget is limited, this is the right category to find your new Android device.
Honor 6A
Honor 6A is the smartphone of this less-expensive company among those proposed. Equipped with a 5-inch screen with HD resolution, is the best solution for those who want to spend little. The 2 GB of RAM and 16 GB of internal memory are sufficient for moderate use, while the 13 MP camera offers acceptable shots.
More than good autonomy, thanks to the coupling between the 3,020 mAh battery and the low-power processor. On board you will find Android in 7.0 Nougat version.
Honor 6X
Honor 6X Unlocked Smartphone, Dual Lens Camera and Dual SIM Standby, 3GB RAM, 32 GB ROM, Gray
The dual-lens 12MP Camera captures colorful HD photos day or night, with...
Android 7.0 Nougat + EMUI 5.0. Octa-Core processor(16nm) and 3GB RAM, Plus the...
Wide Aperture range (F/0.95-Back for/16) allows for a professional-grade shallow...
The Honor 6X battery delivers a delightful 2.15 days of usage, and 1.5 days of...
If two SIM cards are inserted, One SIM card at a time is set as 4G/3G/2G, the...
Despite not being more recent, Honor 6X manages to still be a Best Buy, thanks above all to the really competitive price. The data sheet is very respectable and sees a Kirin 655 processor flanked by 3 GB of RAM and 32 GB of internal memory. 5.5-inch display that is equipped with Full HD resolution.
The real gem is represented by the rear camera that mounts two 12 and 2 MP sensors, one of the first in this category. Excellent battery 3,340 mAh.
Best mid-range Honor Smartphone
In this price range, the performance of Honor smartphones grows strongly. Although the price continues to remain contained, the compromises to be accepted in the purchase of these devices are very few.
Honor 8
Huawei Honor 8 Dual Camera Unlocked Phone 64GB - Sapphire Blue - GSM - US Warranty
Innovative Bionic 12MP Dual lenses allow you to capture crisper, more detailed...
Wide Aperture mode allows you to redefine the focus even after the photo has...
Secure fingerprint access that can unlock your honor 8 as fast as 0.4 Seconds
Smart power 4.0: 1.77 day battery life for normal usage and Fast-charging...
Powered by an Octa-Core CPU at 4x2. 3GHz and 4x1. 8GHz built on 16 nm...
Honor 8 has long been one of the best-selling smartphones in our country. Almost two years after its launch, it continues to be an excellent alternative for those who want to focus on the mid-range. Its main feature is the dual rear camera that with two 12 MP sensors manages to capture really beautiful shots.
The rest of the data sheet is of good quality and sees a Kirin processor at 16 nm with next 4 GB of RAM and 32 GB of internal memory. The 5.2-inch screen offers Full HD resolution. Wonderful glass body that always manages to attract a lot of attention and hides inside a 3,000 mAh battery.
Honor 9 Lite
After the success of his eldest brother, Honor 9 Lite has been presented a few days ago and is already receiving approval. Equipped with a 5.65″ Full HD IPS display in 18: 9 format, it brings with it a small revolution. In addition to being equipped with two 13 and 2 MP rear sensors, it also has the same solution in the front. This is the first mid-range smartphone with 4 cameras.
Under the body, we find instead a Kirin 659 processor with 3 GB of RAM and 32 GB of internal memory. Excellent choice of battery that with 3000 mAh and reduced consumption can guarantee a good autonomy.
Honor 7X
Also presented very recently, Honor 7X was the first device of the brand to present a 5.9 " display with Full HD resolution and edges minimized. In addition to focusing on design, this smartphone has a really solid data sheet. The Kirin 659 processor works in pairs with 4 GB of RAM, always guaranteeing excellent performance.
The internal memory, 64 GB, is expandable via microSD and can easily contain all your data. At the rear, we find a dual camera of 16 and 2 MP, while in the front there is a more classic solution of 8 MP. Excellent autonomy, thanks to the integrated 3,340 mAh battery.
Best high-end Honor Smartphone
After seeing the Honor smartphones of the previous categories together, it's time to move on to the company's flagship products. These are high-quality devices that offer users really high performance, especially when compared to their price.
Honor 9
Honor 9 was the smartphone of the most successful Asian brand so far. Especially after the dramatic drop in price that followed the launch, it is a best buy not to be missed. The data sheet speaks for itself and sees inside a Kirin 960 processor, aided in its task of 4 GB of RAM and 64 GB of internal memory.
The dual rear camera with 20 and 12 MP sensors really shoots very well, almost up to the top of the range. The 3,200 mAh battery, although not very large, guarantees excellent autonomy.
Honor V10
28%
We conclude our guide dedicated to Honor smartphone with a very beautiful top of the range. Honor V10 contains the best of current technology in a brushed metal body. The 5.99-inch screen is borderless and offers a QHD resolution. Inside we find the brand-new Kirin 970 processor with 6 GB of RAM and 128 GB of internal memory.
The dual rear camera with two 16 and 20 MP sensors has nothing to envy even the most expensive models, while the front one of 13 MP always manages to ensure clear and well-calibrated images. Above average the battery that with 3,750 mAh allows almost two days of autonomy.
Product prices and availability are subject to change. Any price and availablility information displayed on Amazon at the time of purchase will apply to the purchase of any products.