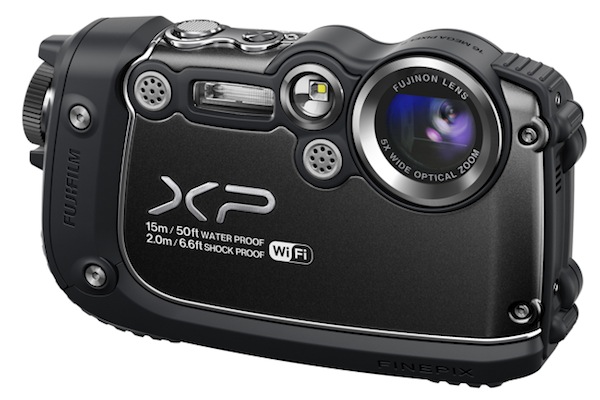 The Fujifilm FinePix XP200 is a powerful camera "rugged", characterized precisely by a camera body water resistant up to 15 meters deep, shock, dust and extreme temperatures. As for the technical specifications, it features a CMOS image sensor with 16 mega pixels and a 28-140 mm Fujinon lens with 5x optical zoom, also features integrated Wi-Fi connectivity, optical stabilizer, 3-inch display with a resolution of 920,000 pixels, microHDMI output, Full HD movie recording, various creative ways, shooting in slow motion at 240 fps continuous shooting.
Fujifilm FinePix XP200: Design
The Fujifilm FinePix XP200 is a compact rugged design, so resistant to everything, dust, water, shock and temperature extremes. The camera body is available in red, purple, yellow, green, blue and orange. It also features a 3-inch LCD display with a resolution of 920,000 dots. As for size, the camera measures 116.1 mm wide, 71.4 mm high and 30.3 mm thick, while weighing about 212 grams and 232 grams with empty battery and memory card.
Fujifilm FinePix XP200: Features and Functionality
The Fujifilm FinePix XP200 is a compact digital camera made by the manufacturer this year, just in march. It is a model called "rugged" ,that is to say, that it is resistant to virtually all and can therefore be used in any environment and in any weather condition.
With regard to the technical data, the camera is equipped with a CMOS image sensor 1/2, 3 inches in size and with an effective resolution of 16.4 mega pixels. It also has a lens that has a focal equivalent to 5-25 mm, equivalent to 28-140 mm on a traditional 35 mm and a maximum aperture of F3.9-F4.9, a zoom 5x optical and a digital zoom of approximately 2x.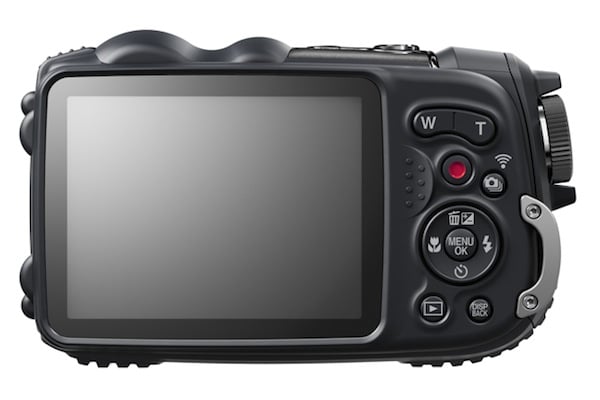 After analyzing the data of the Fujifilm FinePix XP200, it's time to take a look at the features offered. As already said on the opening, it is a camera pointing point on its resistance to external agents. In particular, it can be immersed in water up to 15 m deep and can withstand the bumps, drops from 2 m in height, dust and low temperatures down to 10 degrees. In addition, its unique handle allows you to hold the camera with wet hands.
Speaking of purely photographic functions is of great interest is the optical image stabilizer, which can compensate for movement of machine and give consistently sharp photos and videos. Another feature innovative and highly effective is the Wi-Fi connectivity, thanks to which you can easily transfer photos and videos to other devices on the same network or share them on social networks directly.
For users who are not very familiar with the various settings, the Fujifilm FinePix XP200 has the function Scene Recognition Auto, which automatically selects the best scene according to the situation. There are also recognizing faces, landscape mode 360, advanced filters, shooting in 3D and creative ways. Then do not miss the opportunity to create video clips with full HD resolution at 60 frames per second and shooting in slow motion at 240 fps.
Other features include built-in flash, a sensitivity up to 6400 ISO, and continuous shooting. The camera is also equipped with HDMI interface. The internal memory is 39 MB, expandable via SD cards. SDHC and SDXC memory cards and purchase package includes charger, USB cable, strap and manual.
Where to Buy Fujifilm FinePix XP200
---

---
PROS : Resistant to water, dust, shock and low temperatures; Stabilizer; Shooting in slow motion, resolution and display size, Wi-Fi connectivity; microHDMI output; Various creative ways.
CONS :
Optical zoom is not very high; Focal Length goal.
Product prices and availability are subject to change. Any price and availablility information displayed on Amazon at the time of purchase will apply to the purchase of any products.