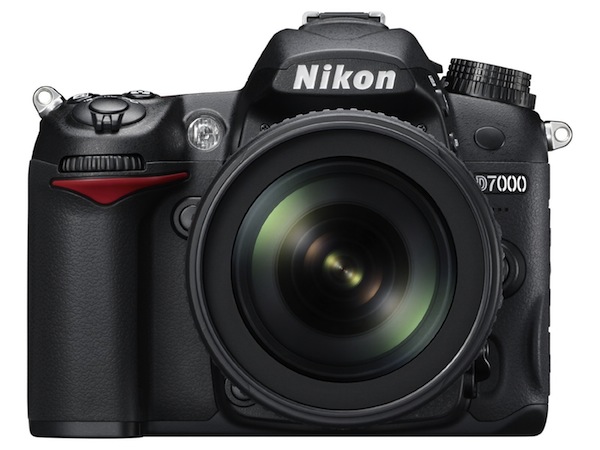 The Nikon D7000 is a digital camera that is exactly half-way between the entry-level SLR and those devoted to photography enthusiasts looking for something more advanced. It integrates a number of features and technologies that make it a very interesting product.
The Nikon D7000 is equipped with a new CMOS image sensor with 16.2-megapixel DX-format and evolved and renewed engine for Nikon EXPEED 2 image processing. This new engine allows for greater speed and, consequently, the possibility to use more powerful features.
As for ergonomics, the Nikon D7000 is left to challenge with ease and confidence. The grip allows you to shoot in peace and provides photographers with the ability to focus solely on the shooting scene. The many controls on the camera body are easy to reach and easy to use, with the exception of those dedicated to setting the ISO sensitivity and white balance that we found slightly uncomfortable. In the upper area of ​​the camera body dominated by the bright pentaprism viewfinder that can guarantee a 100% coverage of the scene and a magnification of 0.94x. This results in a better precision in the focus.
The camera body is made mostly of magnesium alloy and is resistant to dust and moisture. It can, therefore, deal with security also quite challenging shooting situations. The laboratories tested how Nikon can ensure the shutter over 150,000 shots, also can reach a speed of 1/8000 of a second. The shooting sequence arrives at six frames per second, with an interval between shooting and shooting of approximately 0.05 seconds.
Nikon D7000: Performance
The ISO sensitivity of the Nikon D700 has an area ranging from 100 to 6,400 with the ability to reach, Hi-2 mode, the value of 25,600. It has two slots for SD memory cards, which can come in handy, especially if you often use the movie mode. Also you can run directly " in the room " back-up data from card to card.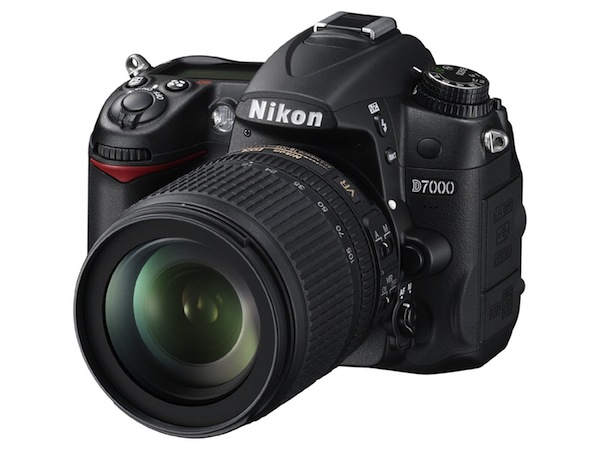 The Nikon D7000 is equipped with a 3-inch display and is formed by 920,000 pixels, is protected by a reinforced glass and has a wide viewing angle of 170 degrees. It is clear and precise and allows you to see the scene accurately and discreetly, even the proper focus. It is equipped with Live View mode, easily activated with autofocus that operates in phase contrast.
The Face Detection function makes it possible to recognize up to 35 in the scene in approximately 0.08 seconds, even if the subject is looking directly at the camera. In addition, the tracking function keeps subjects in focus even when they move. The autofocus system allows accurate focusing thanks to 39 points with nine cross-type sensors.
Getting back on the schedule, the Nikon D7000 shows its excellent operational speed with a start time of 0.13 seconds, with a range trip / trip of approximately 0.05 seconds. With the D7000 can record Full HD movies at 1080p. The autofocus also works in movie mode you can capture audio and stereo. The SLR also provides many video-editing functions allowing the user to edit the movies, or to make cuts to save single frames as images, all " in the room. "
Nikon D7000: Image Quality
The Nikon D7000 is a great camera that can give satisfaction to the photographer that uses it. Capture high-quality images full of detail and vivid and natural. Like all Nikon images look slightly soft, but if this setting does not pleasure, it is possible to modify settings.
The digital noise is not a problem. It is practically non-existent at low ISO sensitivities, and even higher numbers is never so as to penalize overly intrusive photography. Also captured videos we liked for fluidity, sharpness and colors. If you move the camera too fast or if the subject is moving quickly, sometimes the autofocus cannot interpret the scene with all due speed.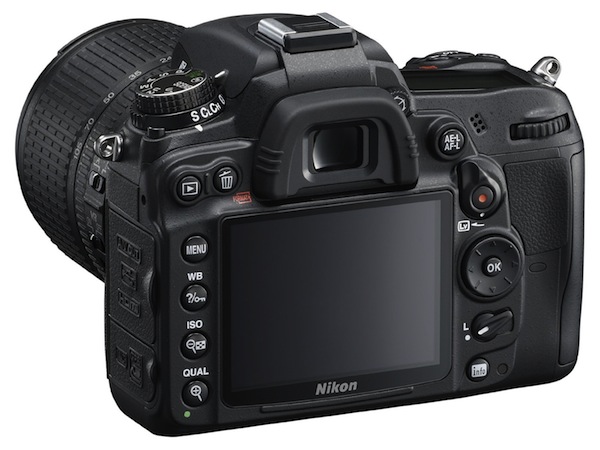 The management of the Nikon D7000 does not create any problem. The menus are easy to read and clear in their function: even a novice photographer can use this camera with the necessary security. As we said at the beginning of this review, the Nikon D7000 is exactly half-way between two categories of reflex.
This could be your only limit, because if you're buying your first DSLR, you might want to choose a cheaper model, but if you want to take a step forward and try something advanced, you might want a superior camera. You should therefore, carefully consider whether the Nikon D7000 adequately responds to their needs.
Where to Buy Nikon D7000
---

---

---
65%
PROS : Image quality, The new DX CMOS image sensor, ISO sensitivity, Ergonomics.
CONS :
High Cost.[/notification]
Product prices and availability are subject to change. Any price and availablility information displayed on Amazon at the time of purchase will apply to the purchase of any products.