GPS
Garmin Zumo 390LM – Review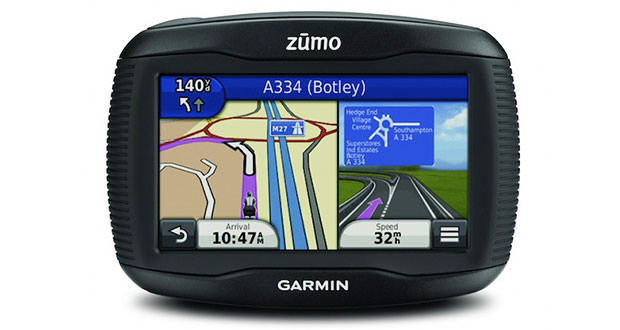 Garmin Zumo 390LM is a browser designed for motorcyclists, but still very versatile, featured a body strong and resistant to weathering, exposure to sunlight, and even the vapors and splashes of fuel. It has a large 4.3-inch touch screen display can be used safely even with gloves on and clearly visible even under the rays of the sun, Bluetooth technology, two channels, in-turn directions with voice pronunciation of street names, road maps of the City Navigator NT 45 European countries with lifetime updates and exclusive functions as TracBack and scenic drives.
Garmin Zumo 390LM: Design
The Garmin zumo 390LM is a satellite navigation system with a modern design and compact, designed for motorcyclists but also suitable for use in cars. It has a body resistant to all weathers, to the direct rays of the sun and splash of fuel. It has a 4.3-inch capacitive touch screen display with a resolution of 480×272 pixels and can also be used with gloves. As for size, the navigator measures 94 mm high, 130 mm wide and 30 mm thick, while the weight is 270 grams.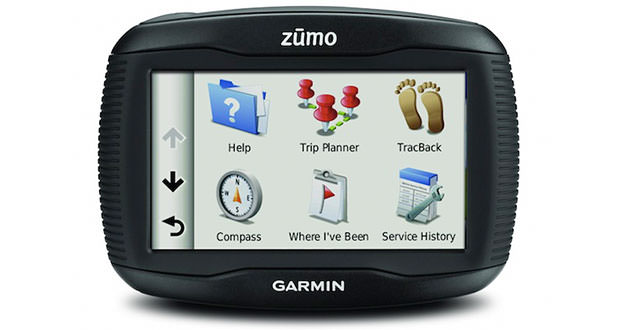 Garmin Zumo 390LM: Features and Functionality
The Garmin Zumo 390LM is an interesting browser made by bikers for bikers, as suggested by the producer himself, and characterized by a strong body and resistant to practically everything, as it should be such a device, a display readable and usable in any situation and advanced feature and very useful for end users.
Starting from his main feature, then shared by all models of the family Zumo, the body of this navigation system has been specifically designed for the motorcycle trip and is therefore resistant to all weather, driving rain, frost, exposure the rays of the sun, and even splashes of fuel, as evidenced by its IPX7 certification. The navigator is also equipped with a particularly sturdy bracket that allows it to be hooked securely and safely. The display deserves attention, since it is a touchscreen can also be used with gloves and with his left hand, and perfectly visible even under the rays of the sun.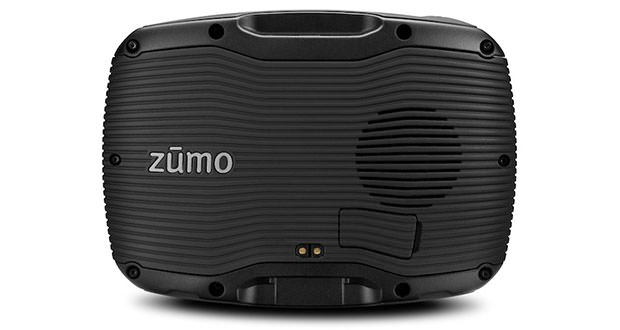 Another important feature of the Garmin Zumo 390LM is definitely the option to upgrade for free, and for ever, up to 4 times a year; the City Navigator NT street maps preloaded in 45 European countries, which already includes use of more than 6 million points of interest, including hotels, restaurants, gas stations, etc…. Another innovation of this browser is definitely the Bluetooth technology to two canals, through which you can get directly into the helmet, through a headset to be purchased separately-turn spoken directions with the pronunciation of street names.
The user can also plan trips through the BaseCamp software, free to download from the site, which lets you create and store routes and track them directly on the computer and then transfer it to your browser. Another interesting feature Trac Back, mounted only on the first navigators made for hiking, which allows the use of intelligent track points collected automatically by the navigator on the go, making it possible to trace the entire route of the journey.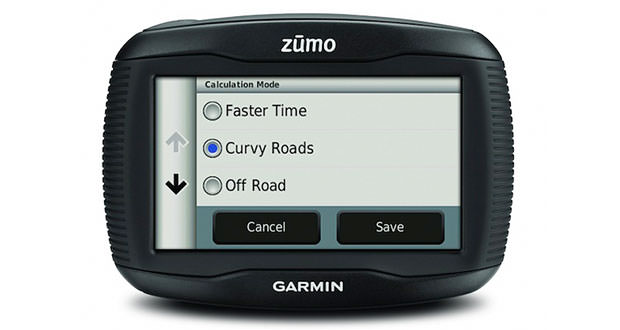 The Garmin Zumo 390LM also features the innovative scenic mode, which will guide you along the route most exciting. The navigator is also compatible with the optional topographic TrekMap PRO V3. Another interesting feature is the ability to write down all the periodic maintenance performed on the vehicle and keep an eye on your tire pressure, buying a TPMS sensor optional. All to provide maximum safety to the rider.
This navigation system is also provided with Traffic Trends, route optimization, an indicator of speed limits and Where Am I?. Then presents an internal memory with microSD card slot for easy content sharing, and a rechargeable lithium battery that provides a maximum of up to 7 hours. The package purchase, finally, are included with the bracket motorcycle power cable wire free, the suction cup bracket for car, power cable with cigarette lighter adapter, USB cable and quick-start guide.
Conclusion
The Garmin Zumo 390LM is a great browser for motorcyclists characterized by a body resistant to practically everything, as it should be a navigator subjected to the weather, and cool features like Bluetooth, scenic routes, monitoring and maintenance tire pressure and TracBack, to name just a few. Also interesting is the possibility to use it safely in your car, grace to the bracket included in the package.
Where to Buy Garmin Zumo 390LM
---

---

---
PROS : Check the tire pressures censor optional, Bluetooth, body resistant to everything, free map updates for life, TracBack function, Bracket for car included, Display usable with gloves, Monitoring maintenance.
CONS :
Price not low for a GPS for motorcycles, No multimedia features, no radio.
Product prices and availability are subject to change. Any price and availablility information displayed on Amazon at the time of purchase will apply to the purchase of any products.