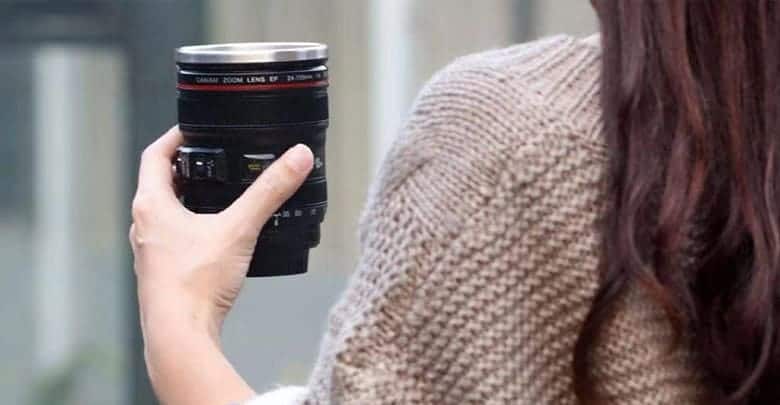 Are you looking for a nice gift for your friend or relative who is passionate about photography? Are you not sure if you have chosen the right product, or are you worried that this is not to your liking? Then, take a deep breath and relax because, in this buying guide, we will simplify the long and troubled investigation by showing you the 12 ideal gift ideas for photography lovers.
We know that choosing the right gift in this area is very difficult, even more so if your loved one is familiar with photography and you are afraid that they may judge your gift negatively. Precisely for this reason, we will show you a series of indispensable products for photography that will help you look good with the birthday boy, regardless of your budget.
DJI Mini 2
32%
DJI Mini 2 Fly More Combo – Ultralight Foldable Drone, 3-Axis Gimbal with 4K Camera, 12MP Photos, 31 Mins Flight Time, OcuSync 2.0 10km HD Video Transmission, QuickShots, Gray
PACK LIGHT, FLY FREE: at less than 249 g, it weighs about as much as an apple...
OCUSYNC 2.0 VIDEO TRANSMISSION: mini 2 supports up to 10km of hd video...
POWERFUL PERFORMANCE: with a max battery life of 31 minutes, dji mini 2 grants...
4X ZOOM: there's no need to get so close for your dream shot. 4x digital zoom...
QUICKSHOTS: with just a few taps, dji mini 2 automatically records and shoots...
Thanks to the weight of just 242 grams, the new DJI Mini 2 is the ideal device to give to those looking for a drone but do not have a license. Unlike the previous version, Mini 2 improves from the connection with the remote control, thanks to the OcuSync 2 technology that prevents interference problems. In addition, it is now certified for resistance to wind 5 can withstand gusts up to 39 Km/h.
The 12 MP photo module offers impressive quality content, is 3-axis stabilized through a motorized gimbal system, and allows you to record videos in 4K at 30 fps.
DJI Pocket 2
DJI Pocket 2 is the new three-axis stabilization system made by the company, capable of capturing videos in 4K at 60 fps that boast a much higher quality than competing action cameras, which this year is enriched with a pleasant new: a very bright 64 MP sensor.
A certainly welcome gift for those looking for a device to resume travel and activities, both for leisure and work. Two physical buttons are inserted in the handle, a small LCD to interact to adjust the shooting parameters and for viewing the frame, and a universal port to connect many additional accessories and to connect DJI Pocket 2 to the smartphone. For more information, we refer you to our full review.
Polaroid Hi-Print
16%
Polaroid Hi-Print - Bluetooth Connected 2x3 Pocket Photo, Dye-Sub Printer (Not ZINK compatible)
FIND IT, PRINT IT, STICK IT: It's just that simple with Polaroid Hi-Print....
DYE-SUB TECHNOLOGY: The Polaroid Hi-Print utilizes innovative dye-sub cartridge...
WIRELESS PRINTING: Easily connect with the Polaroid Hi-Print mobile app (iOS and...
MAKE IT PERSONAL: Connect to the Polaroid Hi-Print mobile app to edit and...
PRINT AT HOME OR ON THE GO: The Polaroid Hi-Print is powered by a rechargeable...
For those who are always on the go and often shoot with their smartphone, we recommend Polaroid Hi-Print, the portable instant printer par excellence compatible with both Apple and Android devices.
We know that the charm and retro taste are unrivaled when the shot to be printed is imbued with a strong emotional charge. So, in addition to giving this device as a gift, you can give your friends and relatives the same shots on the occasion of a particular occasion or holiday.
Available in four different colors, Polaroid Hi-Print has contained dimensions and weight to fit both in your pocket and backpack. Printing is done on ZINK paper (zero ink, no additional ink), and the photos are 2 x 3 inches in size. The battery has an autonomy of 25 prints. Recharging takes place via the USB port and takes about an hour and a half to complete.
DJI OM 4
DJI OM 4 is the latest addition, probably the best smartphone gimbal, introducing a revolutionary magnetic coupling system. However, aesthetically it resumes the lines of the previous model, with a foldable body to minimize space during transport and a firm grip to not tire the hand.
In addition to the classic clamp support in the package, there is a magnetic pad designed to adhere to the back cover of the iPhone, reducing the aesthetic impact on the bone. Autonomy again stands at 15 hours of use, and the main basic functions such as Active Track 3.0 and Gesture Control do not change. Through the DJI Mimo application, it is possible to exploit the maximum potential of this gimbal with the DynamicZoom, Spin Shot, and Clone Me modes.
Fujifilm Instax Mini 90
26%
instax Mini 90 Neo Classic Instant Film Camera
Automatically Detects The Brightness Of The Surrounding And Adjusts The Amount...
Double Exposure Mode 2 Images Are Produced On 1 Film Sheet By Pressing The...
Bulb Mode The Shutter Remains Open While The Shutter Button Is Depressed (10...
Macro Mode Short Distance Photography As Close As 30 To 60 Centimeter; Lens:...
English (Publication Language)
We return to vintage themed with one of the most loved instant cameras by users, which can prove to be a great gift for your loved ones. Fujifilm Instax Mini 90 immediately strikes for an elegant look with square lines and leather inserts.
Onboard, there are an optical viewfinder to frame the scene and an LCD to change the various shooting parameters. Thanks to the Mode button, you can access exciting modes, including:
Party mode, which increases the brightness of the background indoors.
Double exposure mode, which overlays two images on the same shot.
Bulb mode, to adjust the exposure up to a maximum of 10 seconds.
GVM Ring Light
Have you ever seen those cute circular effects that reflect in the subject's pupils in the shots that shoot, especially on Instagram? The merit is of the ring lights, special lighting tools that, besides being the architects of this characteristic effect, can give better shots to your selfies by improving the light.
That GVM (Great Video Maker) is a very particular ring light, as it is equipped with 6 light bars that are mounted around the central ring light. The panels have a variable temperature from 3,200K to 5,600K and a color rendering index of 97 which guarantees uniform lighting and as close to natural light as possible. In the package, there is a light stand for assembly and a convenient carrying bag.
Peak Design Leash
Peak Design Leash Camera Strap (L-BL-3)
Light, quick-release camera strap that fits in your pocket and carries over 200...
Universal compatibility with all cameras, including CANON, NIKON, SONY, FUJI,...
Smooth seatbelt-style webbing glides over clothing for fast camera access and...
Quickly shorten and lengthen using dual aluminum/Hypalon quick-adjusters. Range:...
Connect Leash to binoculars, rangefinders, tripods, tools, firearms, and more.
You know the hassle you feel every time you have to mount your camera on a tripod or gimbal and find yourself with the shoulder strap (the one supplied) dangling left and right, slowing down operations? Maybe not everyone, but whoever receives this gift will certainly appreciate it.
Peak Design Leash is a quick-release shoulder strap designed specifically to solve the problem of unhooking and attaching to the camera. In addition to being aesthetically cured, it can also withstand the sector's heavyweights, namely Reflex cameras. In the kit, there are four Anchor Links or the disk-shaped quick connectors mounted on the camera and allow quick release, together with the actual shoulder strap.
Camera Lens Coffee Mug
To combat the cold winter editing sessions, we recommend that you give your loved one a photographic cup. The product is well made, and inside there is a stainless steel coating, ideal for containing drinks and keeping them warm.
Let's be clear, this is not a real thermos but a cup that, contrary to traditional ones, keeps the temperature stable for much longer. Also included in the package are a small spatula, very useful when adding sugar to the drink, and a cap to keep the contents at their best without spilling it.
Product prices and availability are subject to change. Any price and availablility information displayed on Amazon at the time of purchase will apply to the purchase of any products.