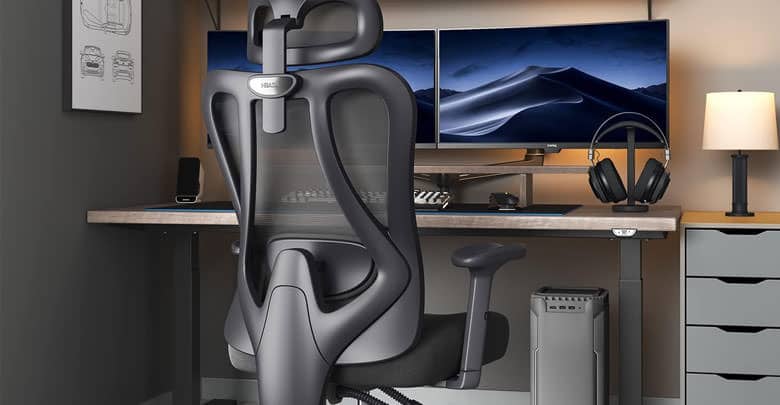 Creating a comfortable and functional workstation is necessary when you spend many hours in front of the PC and have exceptionally performing hardware. To achieve this, it is good to identify the best office chairs, and we will give you some essential parameters below.
In fact, by maintaining the correct posture, long sessions of work or play can be much more relaxing and stress-free. Using an ergonomic chair is essential for all those people who do not use the PC occasionally but take full advantage of it daily.
Today, we will see the best office chairs you can buy online. If you choose to use them, you will no longer feel those annoyances that have perhaps affected you for a very long time. Before exploring the market, we leave you our article dedicated to gaming chairs, another valid alternative for maintaining correct posture.
We chose the Best Office Chairs.
Office chairs: how to choose it
Buying a good office chair is insufficient for maintaining correct posture, as most work goes through your habits. It would be useless to buy the right vehicle and then misuse it. In this paragraph, we will see some tips for sitting correctly.
Keep your back straight, even if the tendency to lean forward and hunch over is sometimes really strong. The spine should constantly rest against the backrest along its entire length, perhaps using a lumbar support.
Do not arch your neck, leaning it unnecessarily towards the monitor. The head must be held high and the shoulders well relaxed never contracted.
Please choose the right height for your office chair. The models we will present to you are all adjustable in this sense. Try to use this detail to your advantage. The feet must always rest on the ground, and the back must form a right angle with the legs.
The wrists, often underestimated, should form a 90° angle with the shoulders. To find the right angle, help yourself with the adjustable armrests.
Please keep the right distance between your eyes and the screen, perhaps protecting them appropriately with PC glasses. The space to be interposed with the monitor depends directly on its size, but it should never exceed 20″.
There are no chairs that are all the same, and based on their conformation, you can distinguish, for example, an office chair for herniated discs (which has a rigid back in the lumbar area) from an office chair for cervicals, which has a "cushion" in the high part. We will see the best comfortable office chairs to buy online!
The most purchased office chairs
Your habits also dictate good posture and going through a properly designed chair. Now that we have analyzed the best office chair models, it's time to see the most purchased on Amazon to have a yardstick. So here are the currently best-selling office chair models on Amazon!
So if you are looking for popular office chairs on Amazon, here is an automatically updating list of the ten best-selling products: take a look!
Product prices and availability are subject to change. Any price and availablility information displayed on Amazon at the time of purchase will apply to the purchase of any products.