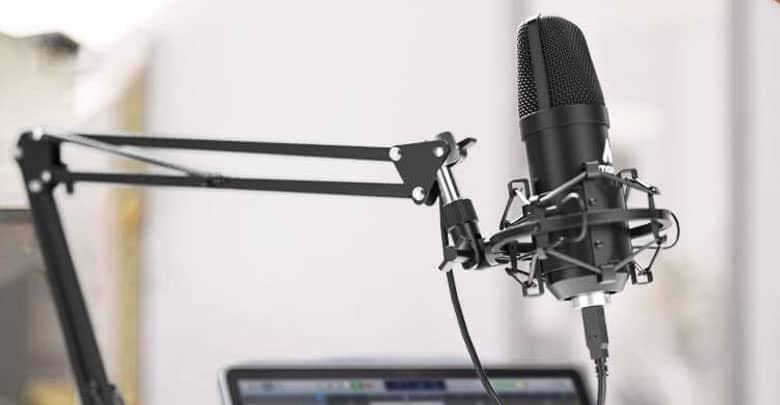 Recently, a new trend has emerged that seems to be growing rapidly. One of those things that have always existed but have, in a certain historical period, has become very successful and won many people's podcasts' hearts.
Would you like to create your own podcast, or do you already have one and want to improve the recording quality? This guide comes to your aid precisely to understand the best podcast microphone to buy.
Best podcast microphone chosen by us
What is a Podcast?
Listening to a podcast is like watching a video on YouTube, but without the video, the attention will be focused only on the speaker, like when listening to the radio. This can be easily listened to on-demand on prepared platforms, such as Spotify or Apple Podcasts (but there are many others). There are so many formats: they can be simple reruns of the most famous radio programs, live broadcasts made on social networks such as Instagram and then republished, interviews, readings of books and articles, and much, much more.
But now that the podcast is more popular, thanks to the wave of public figures who have started their own, the platforms have been enriched with much new content. Trivially, a podcast is nice because there's nothing to see. You just let yourself be accompanied by the host's voice. All of this is even during the dead moments of the day, such as when driving or simply wanting to relax.
Microphone for podcasts: How to choose?
There are two macro-categories of microphones: dynamic and condenser. They are different, but we will focus mainly on condenser microphones for this guide, although some interesting dynamics exist.
But be careful because this category of microphones is not always the most suitable. On the contrary, it depends a lot on the tastes of the person registering. The voices are different and have their own personal timbre, just as each microphone differs. The important thing is to find the instrument that best suits your voice, regardless of the technology used.
In the case of condenser microphones, based on how you want to structure your podcast, you will have to choose a microphone with the correct polar figure:
Cardioid: The cardioid is ideal for those who want to record a podcast alone, as voice reception is directed mainly in one direction.
Bidirectional: A bidirectional microphone is just what you need for two-way interviews or dialogues.
Omnidirectional: The microphone records equally in all directions. Ideal for group conversations.
Other recommended accessories that you should equip yourself with are an anti-pop filter, useful for avoiding unwanted blows in the microphone that would ruin the recording, an arm where you can attach the microphone in case it doesn't stand up on its own, and an anti-vibration mount, also called "spider." Here are some universal but good-quality accessories that should be compatible with more or less all microphones.
Once you're equipped, choose a program to record and start bringing your podcast to life! Among the recording programs, we highly recommend Audacity if you are a beginner.
Podcast microphone: Our selection
Below, we offer you our selection of the best podcast microphones available. We are keen to update the guide to offer valid products constantly.
Product prices and availability are subject to change. Any price and availablility information displayed on Amazon at the time of purchase will apply to the purchase of any products.