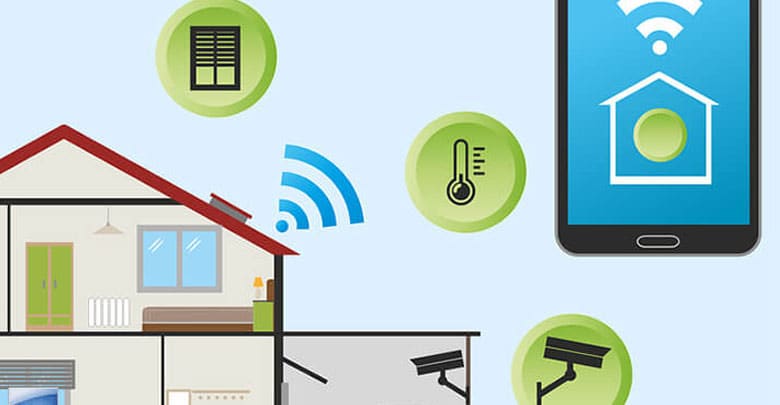 On this page, you will find all our guides dedicated to home automation, but what is home automation? For the uninitiated, let's talk about that branch of technology aimed at improving and simplifying the daily life of our home (or office) and allows us always to remain interconnected with it. Therefore, the concept of a smart home (smart home) comes forward, but in what sense?
A smart home is not necessarily a futuristic home that can control with remote control. Quite the contrary: a smart home is a home connected with us and interconnected with the devices inside it to reconcile with our habits, make our life simpler, safer, and more attentive to consumption! The basic concept is that of "automatisms," thanks to which our home adapts to our needs and habits.
The Best Accessories for Home Automation
Below we have collected the best home automation accessories to make your home or office smart. For each of them, we will refer you to our dedicated guide to help you find the right accessory for you! So let's not waste any more time, and let's start:
Smart Voice Assistant
For example, with Home Automation, we have seen how it is possible to manage our home automation systems such as house sockets, cleaning, room temperature, kitchen, and much more in an autonomous, smart and connected way. But, unfortunately, each of these solutions needs its own app to the interface, making everything a bit complicated.
A Smart Speaker can centralize all smart appliances to be controlled directly and with a simple voice command! But in reality, these voice assistants are also much more: you can ask them for information, listen to music and podcasts, follow recipes, book a ticket, find out the weather, record appointments, and reminders, create a shopping list, turn on / off light bulbs, sockets, robot and much more!
Smart Sockets
They look like normal sockets, but they have a WiFi chip that connects them to your home modem to be programmed and controlled remotely (wherever you are, thanks to your smartphone or with a voice command).
With them, you can check the consumption of an appliance or turn off some of them while you are away from home. And it doesn't stop there: you could connect a coffee machine or an irrigation system and program it on/off, or even connect them to some lamps to turn them on when you are on vacation as a deterrent for thieves, who will see lights go on and off in the rooms during the day.
Smart Bulbs
With these smart devices, it is possible to manage the light in your own environments in an intelligent, fun, and above all attentive to consumption way. They are powered by dimmable LED (low consumption and high yield) that allow you to manage the brightness according to the atmosphere you need.
Often they are also RGB and so you can change their color. Using them throughout the house, you can decide which room to turn on or off even remotely with your smartphone or a simple voice command!
WiFi Thermostat and Climate Management
In a home automation home, you must also pay attention to consumption. With these smart thermostats, you can manage the climate intelligently in the various rooms of your home with a watchful eye on consumption.
All, of course, even remotely (from wherever you are, even with a voice command) to return to the house and find the temperature you want, both in summer and winter. These are small appliances that replace the thermostat you already have at home, and thanks to the WiFi connection with your modem, they are remotely controllable. You can turn them on/off and control the temperature.
Surveillance Cameras
And in addition to consumption, another critical topic in the field of home automation is security: in this guide, we have talked to you about the best surveillance cameras with which, even remotely, you can watch and hear what is happening in your home, in the room of your child or even in the office!
Thanks to the sensors, you will receive alarms, notifications, and instant photos in real-time. With some models, you can also talk via the WiFi camera (dissuading an attacker, giving orders to your pet, or talking to whoever knocks on your door). There are all shapes and sizes, with battery or electricity, with WiFi or with data SIM if you need to place it in a place without internet.
Robot Vacuum Cleaner
Home automation also makes home life easier, letting an automatic vacuum cleaner sweep the whole house in complete autonomy! In fact, robot vacuum cleaners can be programmed to clean the whole house on the days and times you decide (for example, when you go out to shop or during working hours).
When the battery is discharged, the robot will return by itself to the recharging base, and when recharging is complete, it will resume work from where it left off. Some can even wash on the floor, and you can decide which rooms not to send them to. But, of course, they too are fully controllable remotely or with a voice command!
Video intercoms and smart locks
With smart doorbells, you can always watch who is approaching or knocks on the door, obviously open, all comfortably seated on your sofa or the other side of the world, thanks to a simple app.
Since they are real surveillance cameras, they can take a photo or film whoever knocks on the door and allow you to talk to the guest to warn them that you are not there or to ask him to leave the package in front of the door. With an intelligent lock, you can only open the house door by approaching it or with your fingerprint.
Smart TV
In a smart home, a Smart TV cannot be missing! These devices have the peculiarity of being connected to the Internet, and – just like your smartphone – you can install apps and games for the entertainment of the whole family! Moreover, these TV have a real operating system (which varies by brand) to watch TV channels or use streaming apps like Netflix and Prime Video to watch movies, TV series, exclusives, documentaries, and much more!
Cordless vacuum cleaner
Yes, the time of bulky wires is over, and the new technologies in batteries allow not only us to have enough autonomy to clean our homes but also a lot of suction power to deal with even the most stubborn dirt without having to spend a fortune.
After all, this is also part of the home automation concept, which makes the home smarter by facilitating our tasks and cleaning surfaces more effectively. So here are the best cordless vacuum cleaners we have selected for you:
Air Purifier
A good air purifier can truly and literally improve the quality of our life. Obviously, do not get confused with the air conditioner because this device will give off neither hot nor cold air.
On the contrary, air purifiers work with an intelligent filter system capable of cleaning the air we breathe from an enormous amount of unwanted particles and gases (such as viruses, pollen, bacteria, nitric oxide, and much more), making them healthier air and improving our quality of life during sleep.
In short, an increasingly indispensable device nowadays, especially if you live with allergic people or spend a lot of time at home/office.
Smart Kitchen
Let's face it, the kitchen is one of the most lived-in environments in a home, so why not surround yourself with so many comfortable smart accessories? Think, for example, of a multifunctional handyman robot or a water purifier with which you will no longer have to buy bottled water, and then again: intelligent coffee machines, robot vacuum cleaners, and much more!
Gardening and Weather Stations
Home automation is not only at home but also outside! This guide will recommend the best devices to buy to create an intelligent and consumption-friendly irrigation system, but it doesn't stop there! If you have a green thumb, you will find smart gardens interesting: stations used to grow small plants and flowers (to be placed at home) that will take care of their growth by providing UV light and watering the earth independently.
Sensors and Detectors
To properly conclude the discussion on security, by purchasing sensors and detectors, you can identify any intruders or unexpected movements (such as your child opening a window or a door). These technological gadgets are particularly cheap and accessible from anywhere via the Internet!
Audio and Systems
With smart speakers, you can create a fantastic sound system in your home without laying a single wire! In fact, these speakers can "talk to each other" and interconnect to create an engaging and high-quality stereo effect. All connected with us to control music playback with a simple tap on our smartphone.
Product prices and availability are subject to change. Any price and availablility information displayed on Amazon at the time of purchase will apply to the purchase of any products.