Guide
SSD Gaming: The best to buy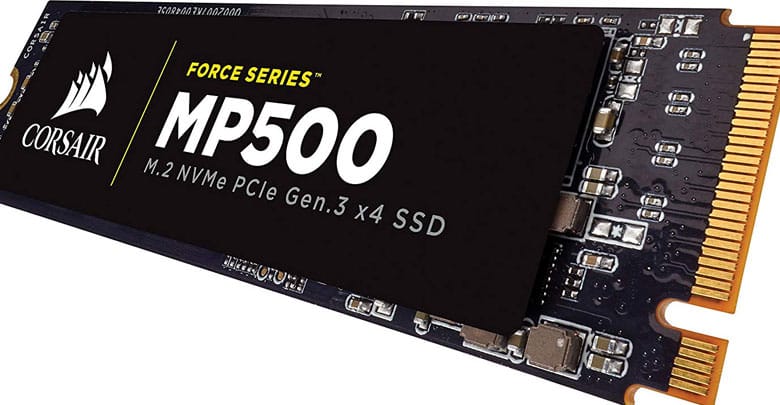 In this constantly updated guide, we propose the best SSD gaming available on the market. Furthermore, the goal of this guide is to let you buy the perfect model for your needs. Furthermore, we will explain to you what the aspects and technical characteristics are to consider when purchasing a product in this category.
The solid-state memory units are much more efficient than the classic HDD. Furthermore, they allow you to achieve a truly remarkable overall improvement in system performance. As part of a PC gaming configuration, SSD are mainly used to host the operating system and the most-used programs, as the storage of the various files is entrusted to the HDD.
For this reason, especially in mid-range and high-end configurations, a solution is adopted that includes an SSD and one or more HDD. The two basic parameters to be taken into consideration when purchasing a product of this kind are writing speed and reading speed. Furthermore, you must also consider the format of the product you want to buy.
SATA SSD are the most used and interface with the motherboard via the SATA interface. The NVMe SSD in M.2 format instead use the PCIe interface of your motherboard. Furthermore, they take up much less space than SATA models. Obviously, in order to install an SSD in this format, your motherboard must be equipped with the M.2 interface.
If you want to learn more about the features of solid-state memory drives, we advise you to consult our guide dedicated to the best SSD.
The best-selling SSD gaming of the moment
Before leaving you to our selection, we propose the following list of the 10 best-selling SSD for gaming of the moment on Amazon. The list is kept constantly updated by the store itself.
#
Preview
Product
Rating
Price
1
Samsung SSD 860 EVO 1TB 2.5 Inch SATA III Internal SSD (MZ-76E1T0B/AM)

6,277 Reviews

$199.99

$139.99

See Offers!
2
Seagate FireCuda 2TB Solid State Hybrid Drive Performance SSHD - 2.5 Inch SATA 6GB/s Flash...

299 Reviews

$94.99

$86.49

See Offers!
3
WD Blue 3D NAND 500GB PC SSD - SATA III 6 Gb/s, 2.5"/7mm - WDS500G2B0A

1,950 Reviews

$64.99

See Offers!
4
Samsung 860 QVO 1TB Solid State Drive (MZ-76Q1T0) V-NAND, SATA 6Gb/s, Quality and Value Optimized...

466 Reviews

$129.99

$117.23

See Offers!
5
WD BLACK SN750 500GB NVMe Internal Gaming SSD - Gen3 PCIe, M.2 2280, 3D NAND - WDS500G3X0C

227 Reviews

$129.99

$99.95

See Offers!
6
Silicon Power 1TB SSD 3D NAND A55 SLC Cache Performance Boost SATA III 2.5" 7mm (0.28") Internal...

544 Reviews

$94.99

See Offers!
7
Lenovo Ideapad L340 Gaming Laptop, 15.6 Inch FHD (1920 X 1080) IPS Display, Intel Core i5-9300H...

3 Reviews

$799.99

See Offers!
8
CYBERPOWERPC Gamer Xtreme VR Gaming PC, Intel Core i5-9400F 2.9GHz, NVIDIA GeForce GTX 1660 6GB, 8GB...

89 Reviews

$749.99

See Offers!
9
Acer Predator Helios 300 Gaming Laptop PC, 15.6" Full HD 144Hz 3ms IPS Display, Intel i7-9750H, GTX...

257 Reviews

$1,199.99

See Offers!
10
CyberpowerPC Gamer Xtreme VR GXiVR8060A7 Gaming PC (Intel i5-9400F 2.9GHz 8GB DDR4, NVIDIA GeForce...

688 Reviews

$899.00

$829.00

See Offers!
Our selection
Below we recommend our selection of the best SSD gaming available on the market today. The products featured in this purchase guide have been carefully selected based on the parameters we have explained above.
Crucial MX500 250GB
Crucial MX500 250GB 3D NAND SATA 2.5 Inch Internal SSD - CT250MX500SSD1
Sequential reads/writes up to 560/510 MB/s and random reads/writes up to 95k/90k...
Accelerated by Micron 3D NAND technology
Integrated Power Loss Immunity preserves all your saved work if the power...
AES 256-bit hardware-based encryption keeps data safe and secure from hackers...
Crucial 5-year limited warranty
This model of Crucial is particularly suitable for a medium-low end configuration. The Crucial MX500 250 GB has a really good quality/price ratio. The memory cut allows you to host the operating system and some of the most-used programs. For this reason, we recommend using it in coupled with a 1 TB HDD. It is characterized by a reading speed of 560 MB/s, and a write speed of 510 MB/s. They are not particularly impressive data, but we must consider the fact that it is limited by the SATA interface.
Samsung 860 EVO 500GB
Samsung 860 EVO 500GB SSD
Storage Capacity: 500 GB
Encryption Standard: 256-bit
Maximum Read Transfer Rate: 550 MB/s
Maximum Write Transfer Rate: 520 MB/s
Wireless LAN: No
We could not advise you on the excellent SSD made by Samsung. This EVO 860 is a 2.5″ SSD that uses the SATA interface to connect to your motherboard. Samsung's SSDs have always been characterized by their excellent performance and their very attractive price.
The model in question is characterized by a reading speed of 550 MB/s and a write speed of 520 MB/s. We offer you the purchase of the 500 GB memory cutting model, the right compromise between performance and storage. Alternatively, you can also buy it in different memory cuts up to 4 TB of available space.
CORSAIR FORCE Series MP500 120GB
Now we come to the best-performing NVMe SSD. In order to use this product it is necessary to have a motherboard equipped with an M.2 interface, or a PCIe-M.2 adapter. The Corsair MP500 is one of the best M.2 SSD gaming with regards to performance. It is characterized by a reading speed of 2,300 MB/s and a write speed of 1,400 MB/s.
As you can see, the performance is far superior to a SATA SSD. The cutting of this particular model is 120 GB, more than enough to host the operating system. Our advice is to use it in combination with an HDD for storing various files. Obviously, it is also possible to buy it in different memory cuts.
Samsung 970 EVO Plus 250GB
22%
If you are looking for the best product in terms of quality / price ratio, then this Samsung SSD gaming is definitely for you. The 970 Evo Plus is a NVMe SSD in M.2 format that promises you really good performances. The model in question is characterized by a reading speed of 3,400 MB/s and a write speed of 1,500 MB/s.
This is really good data, especially when compared to the Corsair model seen above. We recommend buying the 250 GB memory cut model, the right balance between price and performance. Alternatively, you can also purchase other models with memory cuts for up to 2 TB.
Product prices and availability are subject to change. Any price and availablility information displayed on Amazon at the time of purchase will apply to the purchase of any products.